Building a business is never easy. So when it comes to your growth plans, you need an adviser with your best interests at heart. We work with you to position your business and find the right option.
We build relationships with our clients. In fact, 90% say they'd use us again for similar engagement. We're not here to do a deal and walk away.
We're an adviser, not a transaction house. We work holistically for the future of your business, respecting your work and desired outcomes.
We bring our best people to your engagement and the people you meet at the start will be the people you work with. Of our clients, 93% said they rated their partner as being highly accessible.
Selling your business

Buying a business

Award-winning expertise
Selling your business

We work with you to position your business for sale to find both the right home and the best value.

Buying a business

We listen to you and will tailor an acquisition strategy to align with your goals.

Award-winning expertise

We've been ranked Experian's #1 UK Financial Advisor six times. Last year we completed a cumulative value of over £8.8 billion.
We work with both private equity and trade partners to help them define their M&A strategy and then execute on it.
Last year we worked with over 70 private equity firms to help them find value in the market and execute on their deals, whether that was finding the right businesses, or the right buyers for existing assets.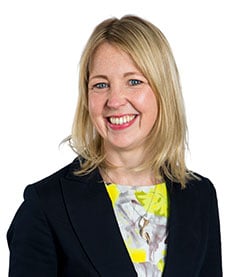 Get in touch
Head of Corporate Finance Advisory
Why Grant Thornton?
Preparation is everything and we work methodically with you to maximise success in acquisitions and divestment.
Your success is our success. We structure our work so we align our outcomes to yours. We're ready to have the difficult conversations when selecting between options.
We have national and international experts with years of experience in their sectors. So you're getting an adviser that understands your market context.