With charitable organisations expected to deliver ever more – often with less funding – insight, innovation and fresh thinking are vital.
Financial and operational challenges are coming to a head for many UK-based charities. Economic, social and political headwinds are buffeting the sector, and being compounded by the complex regulatory environment. Improving governance, addressing funding shortages, measuring social impact and value, managing change and transformation are just some of the matters taking up your time right now. Getting the right support and leveraging the right expertise can help you get ahead of the issues.
Charity sector specialists

Excellent client service

Key players
Charity sector specialists

Work with us and you'll be supported by specialists who understand the challenges you face.

Excellent client service

We take the time to listen, understand your goals and provide you with fresh thinking, high quality insights and challenge.

Key players

Our network is your network – we work with regulators and key players, speaking at events and contributing to wider debates.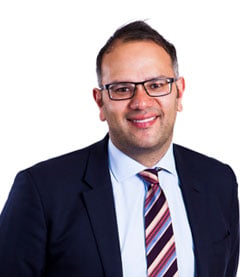 Get in touch
Director, UK Head of Not for Profit
Why Grant Thornton
Our mission is to support you in your mission. We know the scrutiny that you face as a charitable organisation. And we share our expertise with you to get you where you need to go – whether that is developing new skills, open up sources of funding, achieving regulatory compliance or other strategic ambitions. We work with some of the UK's largest charities and our global network offers extra support for those working with not for profit organisations overseas. Together we can make a difference.