Organisations are expected to make data-driven decisions on managing risk and controls. But how do you enable your teams to do this and create value in the process?
Using data to develop insights on risks and controls is easier said than done. Your risk and assurance teams may lack digital skills, or not know how effective data governance can deliver value to your organisation. Even knowing where to start to deliver success can be problematic.
That's where we come in. We listen to your data challenges, address pain points, and support your data journey – from developing a strategy and governance, to using the right tools, frameworks or operating model.
Insights with impact

Leading data governance

Enhance your capabilities
Insights with impact

Meaningful insights from your data analytics improve the quality of risk insights or control monitoring, and are efficiently delivered.

Leading data governance

Highly-skilled professionals experienced in setting data standards and providing assurance across the data life cycle.

Enhance your capabilities

Emphasis on upskilling your people through training, coaching, and delivering pragmatic solutions.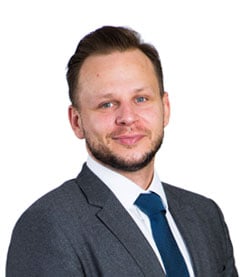 Get in touch
Partner, Technology Risk Services
Grant Thornton supplied subject matter experts to support an audit over our robotic process automation programme. They delivered a high-quality service, and quickly gained the trust of our team and business stakeholders. They also made time to share knowledge and upskill our internal team. The level of communication and reporting was superb, and our stakeholders valued their input.
Audit director
Multinational retailer
Why Grant Thornton
Our team is your team – we work collaboratively, transparently, and with a proven ability to drive business processes using technology and data analytics.
Working with data can be challenging, requiring technical skills, industry experience, and experience with complex international operations. We understand these challenges and are open in how you can address them.
We meet you where you're at to realise success and gain valuable insights, from visualisations to robotics and machine learning.
We provide assurance across the data life cycle, from collection, processing and analytics to storage, sharing and strategy.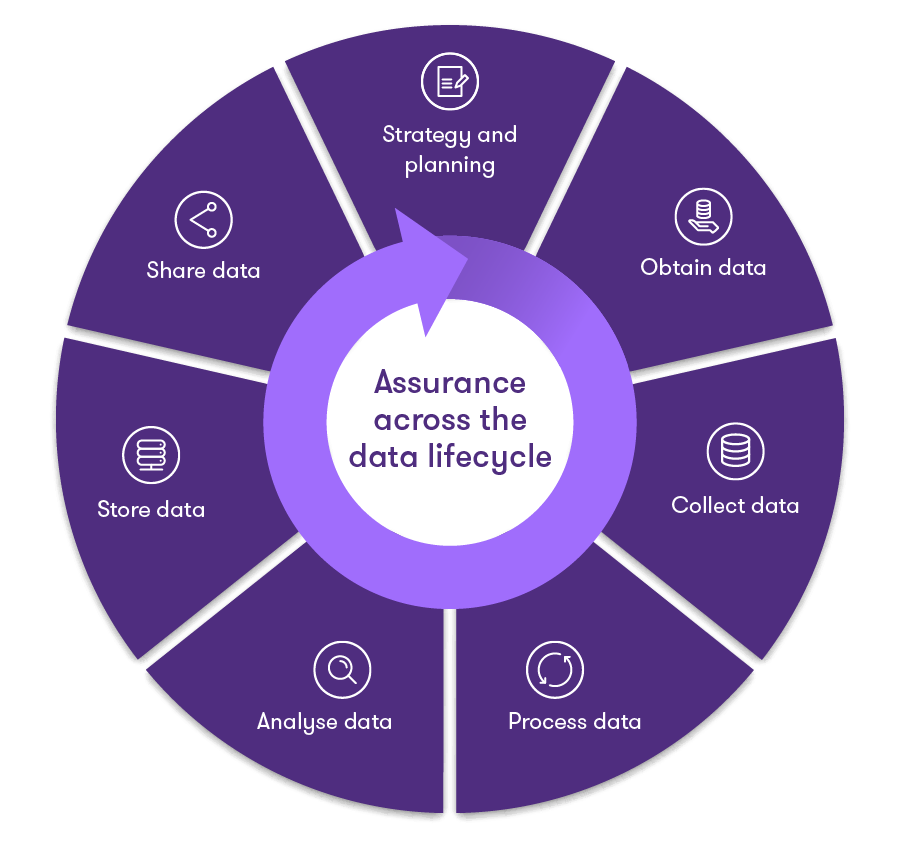 Real-time global P2P analytics to support internal audit
A FTSE 250 firm wanted to develop risk insight dashboards for its global procure-to-pay (P2P) processes and controls using data from SAP enterprise resource planning software.
Using the Wave platform, we tailored the inputs to the client's data and configured the dashboards to the specific controls and priority risk areas.
The Wave app provided real-time reporting on P2P controls, enabling internal audit to make data-driven decisions on where assurance efforts would have most impact and value.
Automating testing of SOX controls
A European client engaged us to deliver finance and IT SOX support across its operations and to supplement internal resources.
We worked with the client to automate the testing of a number of their SOX controls.
Across three separate SAP instances, seven SOX testing requirements were automated to standardise 19 key deliverables, leading to an estimated future time saving of 30-40%.
Testimonials
We were looking to introduce and expand how much we use data analytics. We placed Grant Thornton subject matter experts into our team to start to build the analytics skillset and embed the knowledge and skills into our team. It was very much a collaborative exercise. What differentiates Grant Thornton is they listen – they have a range of solutions but look to tailor that for what we're trying to achieve on a particular engagement.
Chief audit and risk officer
FTSE retailer
Grant Thornton has been engaged as our corporate internal audit services partner for the last two years, with a recent emphasis on upskilling our team in technology and analytics. This has allowed us to work in tandem to deliver enhanced business intelligence insights, produce mobile applications to capture testing results, and automate manual testing using our existing robotic process automation technology. I've found them to be responsive to colleagues, and effective at navigating resourcing for technical and non-technical work across member firms as we need.
Head of IT and data analytics audit
Large consumer goods company