A robust and transparent narrative will build trust, increase engagement, and create value
Your sustainability reputation will become increasingly important to stakeholders. Clear, honest communication can build awareness of the good work you're doing, help your audience understand your targets and give your communities a way to engage with your story. But it's a fine line, overstating or misrepresenting your activity can lead to damaged credibility or worse.
Build awareness

Be transparent

Be engaging
Build awareness

Your sustainability activity enhances value, but only if people know about it.

Be transparent

Adopt best practice reporting and communication.

Be engaging

Tell your story, be heard by your communities.
Why Grant Thornton
There are lots of ways in which communication can enhance and be enhanced by ESG activities. You might have a positive outcome that benefits all your stakeholders. You may have discovered a new approach to ESG. You may have missed a target but established improved systems for next time. Showing your stakeholders what you're doing in clear, honest, and direct communications will build trust in your whole organisation. We know this because it's what we do.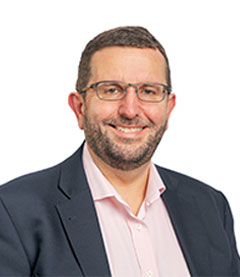 Get in touch
Director, ESG and Sustainability
Question to ask yourself:
How can you transparently manage your sustainability reputation?
What does a best practice reporting and communication strategy look like?
How could you be more transparent about your tax strategy and the tax you pay?
Things to consider:
How can you respond to allegations of misconduct and greenwashing, are they fair?
How can you maximise the impact your ESG strategy and achievements are having on your stakeholders?
Are you meeting tax reporting and communication requirements globally, and should you consider measurement and publication of wider tax contribution metrics?
ESG lending: momentum is building for the mid-market
A survey of over 40 UK-based lenders to understand their ESG lending to mid-market firms.
Get the results
ESG strategy: why you shouldn't let it slip now
How to develop your ESG strategy in a way that delivers value to your business.
Too busy to think about ESG?