While your perimeter defences and effective controls are the foundation of your cyber security strategy, they aren't a guarantee against a cyber incident.
You need to be prepared for outages and have plans in place to restore business-as-usual.
It's important to understand the risks and implement appropriate controls to protect your IT infrastructure and services. Our robust and rapid incident response and remediation service will help minimise the losses and get you back on your feet.
Effective business recovery

Pragmatic advice

Expert team
Effective business recovery

We can help you minimise the impact of a cyber attack to facilitate effective business recovery

Pragmatic advice

Tailoring our technical expertise to each engagement and client ensuring all solutions are right for your organisation

Expert team

Each incident has unique characteristics and challenges, but our incident response team have the breadth of skills and proven experience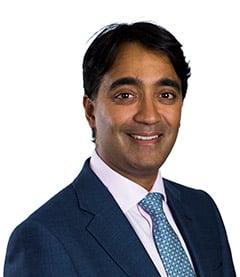 Get in touch
Partner, Head of the Digital Forensics Group
Why Grant Thornton
We support your organisation in the event of a cyber attack or data loss, providing pro-active crisis management. Working with executive teams within your organisation, we'll present your customers with a co-ordinated, timely, defensible and robust response, helping to rapidly regain confidence in the business following a cyber incident.
Prepare your organisation and have the right defences in place so you can respond quicker, recover better and continue business operations much sooner.