Media companies must stay agile to thrive in today's highly competitive market. Ever-evolving content interests and customisable experiences demand creative solutions now and in future.
Staying ahead of the market means seeking out diverse ideas, innovating through technology or simply adapting to change faster than your competitors. Ultimately, your company needs to be agile – with an agile adviser who can support you on that journey.
Our specialist media team lives and breathes media. We provide clear actionable solutions that are as creative as you are to maximise business value and growth.
Diverse perspectives

We are where you are

Real-world experience
Diverse perspectives

Tap into diverse perspectives, technical and industry expertise, and our commitment to excellence.

We are where you are

We combine global scale with local insight to understand the unique features of your market.

Real-world experience

Many of our specialists have worked in-house at media companies – you can trust our guidance.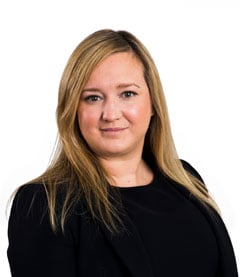 Get in touch
Partner, Head of Media
Why Grant Thornton
Our network is your network – we bring our best minds to support you in achieving your ambitions. We work in sync with you but never shy away from asking the tough questions. We are here to help you grow, as well as navigate the risks and opportunities of the digital world.
Our broad range of advisory services includes corporate finance, tax and audit. We operate with a hands-on, real-world approach, working closely with you to develop a genuine understanding of your business. Our global scale means we can always bring our insight to you, helping you to achieve your goals with the confidence that you've got everything covered.
Industry memberships

Get the latest insights, events and guidance about technology, media and telecommunications, straight to your inbox.