NAVIGATING BREXIT
Need practical advice on navigating Brexit?
Discover our practical steps for business leaders
Grant Thornton Offshore is our one-stop global solution for insolvency, asset recovery, restructuring and forensics services, across all major onshore and offshore jurisdictions, centrally coordinated from the UK.
Together, our experts have delivered complex, high profile international assignments, including Saad Investment Company Limited, Stanford International Bank, Madoff Securities International Limited, and the deceased estate of Boris Berezovsky.

Global expertise
Grant Thornton Offshore boasts many of the world's leading practitioners in award-winning teams across insolvency, global asset tracing and recovery, forensics and restructuring – drawing on decades of experience of joined-up appointments. We've made it our mission that wherever you're based, you'll always receive the same highest quality of service delivery. And you'll always have access to offshore capabilities – Kevin Hellard, leader of the Insolvency and asset recovery practise in the UK, also heads up our Global Offshore teams.
Local presence
Grant Thornton International has offices in 140+ countries, giving you the breadth and depth of reach required for multi-jurisdictional problems. From this, we've brought together our key onshore and offshore member firms, making strategic investments to ensure that they have the required cross-service line, and multi-jurisdictional expertise to solve the most complex of international recovery problems.
Truly connected
We have decades of experience in refining our cross-border offering to deliver seamless and agile international solutions. With regular global strategy meetings, one central leadership and regular sharing of people, we don't just say we're connected – we live and breathe it every day through our strategic investment into our offshore firms. We know this allows the highest quality of delivery on global assignments.
Grant Thornton Offshore's wide spectrum of solutions include: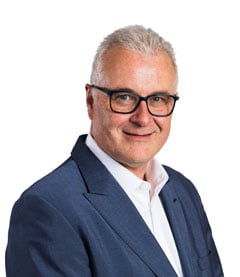 Why we're different
Grant Thornton Offshore provides you with:
experts in all major onshore and offshore jurisdictions
one onshore-based delivery leader, driving collaboration and policing quality
a truly global team, with regular movement of people, from junior level to partner
immediate access to all onshore service line and industry experts
a pool of cross service-line global talent, ready to be deployed at a moments' notice
innovative funding solutions, including our own litigation fund
a client-focused delivery
a vast network of trusted international lawyers, counsel and investigators.
We offer innovative funding solutions, including deployment of our own asset recovery fund for high value asset recovery and enforcement claims (£50 million and above) where we're the mandated recovery agent.