We can help you restructure your debt facilities
There are a variety of reasons why you might need to start a corporate restructuring of your debt facilities, including liquidity, loss-making divisions, asset impairment, crisis management and shareholder activism.
We work with mid-market companies, large corporates and financial sponsors across Europe who need to engage in a corporate restructuring of their debt facilities.
Understanding your business

National and international footprint

Our credentials
Understanding your business

Our solutions are tailored to your unique circumstances, your business and the sector you operate in.

National and international footprint

Our restructuring team is based all across the UK with a global network in over 135 countries.

Our credentials

Throughout 2020 we delivered 335 projects in the UK.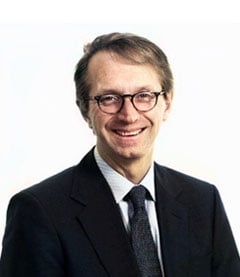 Get in touch
Partner, UK Head of Restructuring and Debt Advisory
Why Grant Thornton
Our corporate restructuring team works with your management, boards of directors, sponsors and other key stakeholders to guide you through the restructuring.
We address issues such as:
Immediate liquidity
Agreeing standstill provisions
Sourcing new money providers
Advising on market and stock exchange announcements
Designing a sustainable capital structure
Negotiating and working with all stakeholders to agree and implement a successful restructuring plan
We focus on providing you with the local, national and international support you need during the stressful period of a corporate restructuring.
If you are interested in receiving our latest insights, you can sign up to both or either of our mailing lists here: