Significantly impacted by local, national and global events, the travel sector's resilience, strength and collaboration has still shone through.
The most successful businesses in your sector have been laser-focused on delivering their core offering. They have focused on excellent, clear communication with customers and employees, and building trust and transparency.
But now your business is facing the next stage – chances to innovate, build capacity, invest in digital channels, and capitalise on evolving consumer patterns. In this time of change, investing in your people's skills and getting the right support will be vital.
Strong industry network

We are where you are

Support through change
Strong industry network

We partner with industry experts such as ABTA and AITO to deliver insight and advice on issues affecting your sector.

We are where you are

We combine global scale with local insight and industry specialists to understand the unique features of your market.

Support through change

We help you manage change and disruption to take advantage of opportunities and get you where you need to be.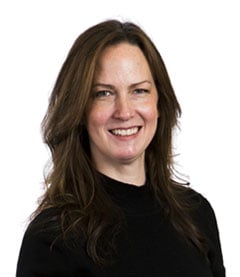 Get in touch
Partner, Head of Consumer, Retail and Travel
How we can help you
We are a multi-disciplinary team that provides audit, tax, recovery and corporate finance advisory services to hotels, hospitality, leisure retail, business travel, tour operators, airlines and event management companies. We are also here to help you navigate change across the spectrum.
Our industry experts are based worldwide – in over 130 countries. With us, you have the scale you need to deliver on your plans and the agility to get things done quickly.
Passionate about the travel, tourism and leisure sector, we have a strong industry network, and actively participate and campaign on the topics that matter most to you. Our team can help you in areas such as:
Report
The Cut Back Economy
Assessing the impact of the cost-of-living crisis on the retail and consumer industry.
Read the report
What our clients say about us
Thank you for your support and advice during the financial due diligence. I was impressed with your ability to pick up quickly the accounting complexity of our group. The information you produced was of great value and will become an important foundation on how the business will report in the future. You also brought a bright team with you – an important factor in us getting over the line. I have no hesitation in recommending you to others, or working with you again.
Simon Weeks
CFO, Cruise and Maritime Voyages Limited
It was a difficult decision to sell, but Warwick Hotels and Resorts is the right company at the right time in this highly competitive London market. I see this as only positive for all concerned. We're thankful to the Grant Thornton team for its help and support throughout this journey.
Professor David Levin MBE
Founder and Chairman, The Capital Hotel and Apartments and The Levin Hotel
Memberships
ABTA
We are a long-term partner of the ABTA – The Travel Association. We regularly attend and speak at its events on key topics such as M&A, cybersecurity, and people and skills.
AITO
We are a partner of the Association of Independent Tour Operators (AITO), engaging with its forums and offering support to members on key opportunities and challenges.
BTA
We are a partner of the British Travel Association (BTA) and regularly attend events, webinars and conferences while supporting their members and fellow partners.