Tailored support to deliver excellent public services.
The pandemic, long-term Brexit implications, and potential recession are serious challenges for the public sector. And the government's intention to save billions of pounds by cutting civil service jobs make managing them even more difficult. In this environment, fresh thinking and agility are key for success.
Funding and finance

Business cases

Procurement
Funding and finance

Helping you make better-informed funding decisions.

Business cases

Developing holistic business cases that empower public sector change.

Procurement

Robust financial advice to minimise risk and maximise value in public service delivery.
Sector expertise
How we can help you is clear from the wide range of public and private sector projects across central and local government that we've supported: from infrastructure and regeneration, to housing and health and social care.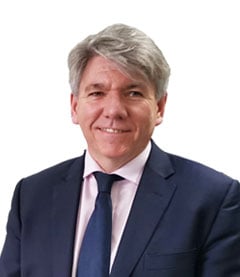 Get in touch
Partner, Head of Public Services Advisory
Why Grant Thornton
You'll get a team with some of the most experienced practitioners across the market: central government, local government, NHS, transport, and the interface between public and private sectors. An open and collaborative culture ensures you'll always stay up to date on our thinking, working with specialists whose expertise is matched to your specific needs. This is the service you'll receive across the entire investment life cycle: from inception to project delivery.
Healthcare hub: insights for health leaders
Providing the latest updates, insights, and guidance on relevant healthcare topics.
Stay up to date