The pandemic has brought the biggest challenges in a generation to the public sector. Getting the insight and strategic support you need will be vital.
Government and public services need to deliver change – without sacrificing service quality and while saving costs.
Priorities like 'levelling up' and spreading economic growth more evenly takes both sophisticated and localised insight. Delivering the infrastructure to tackle climate change calls for deeper relationships between experts and government. And more unified approaches may be needed to improve outcomes in health and social care.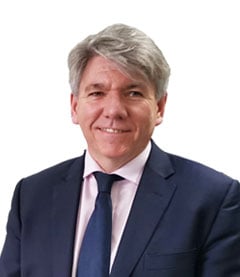 Get in touch
Partner, Head of Public Services Advisory
How we help our clients with this
Nobody understands the UK's communities as we do. We're already working with hundreds of public sector professionals, helping them deliver projects, save money and understand the challenges they face. Many of our advisers have experience of running NHS trusts and local authorities – all are committed to improving public services. You can rely on us to provides you with an unrivalled understanding of emerging issues, offering detailed insight and fresh ideas to those working within government.