Recent economic turbulence has acted as a long-term accelerator for growth across the sector. Upskilling and reskilling is now at the top of many government and corporate agendas.
The UK's productivity and skills gap is fuelling investment into corporate and vocational training.
The market is expanding quickly, with increased access to the Apprenticeship Levy and other funding pots, and advances in technology: innovative eLearning, AI, micro learning, and gamification. The quality of your content and delivery methods should support a robust market position, higher barriers to entry, and strong revenue and earnings visibility.
Leaders in the M&A skills and training sector

We understand your sector

We'll bring you diverse perspectives
Leaders in the M&A skills and training sector

We have extensive deal and transaction experience, and strong industry relationships.

We understand your sector

From corporate training and talent consultancies, to apprenticeships, employability training providers, eLearning businesses, and broader edtech solutions.

We'll bring you diverse perspectives

Our knowledge is underpinned by a commitment to understanding your specific needs
Why Grant Thornton
We've worked successfully with clients across the entire skills and training industry.
Our insight-led team of experts operate with a hands-on, real-world approach, working closely with you to develop a genuine understanding of your business, ambitions, challenges and opportunities. Our national and global scale means we can always bring our insight to you.
Our services include corporate finance (M&A), debt advisory, business consulting, due diligence, SPA advisory, financial modelling, valuations, tax, and audit.
Awards and memberships
Education Investor, Financial Advisor of the Year 2019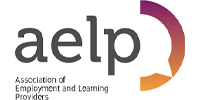 The Association of Employment and Learning Providers (AELP) is a national membership body, proudly representing around 800 organisations that deliver training and vocational learning.