Building innovation into your investment business model
As you face a complex future of digital transformation, changing consumer habits and squeezed profit margins, you need to embrace innovation and Big Data to boost efficiency and streamline your customers' experience.
Your challenge now is to deliver the strategic improvements investment management firms to navigate the changing environment and achieve long-term success. That's where we come in.
Navigating changing regulation

Transforming your business

Saving you money
Navigating changing regulation

We can help you navigate a complex and changing regulatory landscape, from ESG and climate risk to tax law.

Transforming your business

The latest technology doesn't need to be scary. We can help you streamline and digitise your customer experience.

Saving you money

As your margins erode, it can feel like you're forever cutting corners. We can show you how to maximise profits.
Sector coverage
We will work with you on every aspect of your investment management business: the drivers, dynamics, architecture and ways to achieve commercial success. We're here to help you through these challenging times.
Risk and Regulation Unravelled podcast
Investment management challenges and trends for 2023
Our experts discuss 2023's key trends in the investment management sector, including ESG, AI, Blockchain, the Edinburgh Reforms and Consumer Duty.
Listen to the podcast episode
How we help our clients with this
Our depth of experience and extensive knowledge has been accumulated through working with asset managers on global projects. We're helping the industry through the significant challenges it faces and the many opportunities that lie ahead.
Our expertise and industry knowledge sits across assurance, tax and advisory services. We have assisted firms with the largest regulatory change projects and continue to act as trusted advisers to assist firms with compliance across their business operations.
Our key services: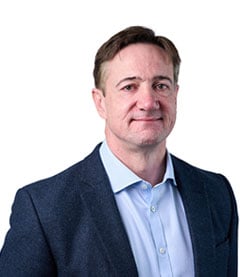 Get in touch
Partner, Head of Investment Management, FSG
Get the latest insights, events and guidance for financial services professionals, straight to your inbox.