In a climate of increasing digital innovation and evolving threats in areas such as data governance, cloud, and cyber security, it's vital to stay ahead of technology-related risk.
Organisations are looking for technology assurance solutions that not only provide independent assurance over technology controls and processes but also pragmatic advice and tailored recommendations that add value to business stakeholders.
Taking a collaborative approach we'll work with you to deliver assurance across all three lines of defence, using our technical skills and market understanding.
Subject matter experts

Collaboration throughout

Holistic risk management
Subject matter experts

Our integrated subject matter experts cover a range of technical specialisms and bring senior-level experience in practice and industry to your project.

Collaboration throughout

We work in partnership with you to deliver a tailored, value-adding service, by understanding your culture, objectives and assurance requirements.

Holistic risk management

We consider technology risks holistically by developing an in-depth understanding of your business to effectively identify and propose pragmatic solutions.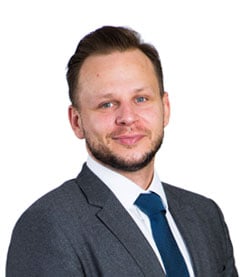 Get in touch
Partner, Technology Risk Services
Why Grant Thornton
We support you across a wide range of technical areas, risks and controls so you can make decisions with confidence. Whatever your size or industry, our experienced technology risk professionals and subject matter experts work with you to understand your business and manage your technology risks.
As your partner and challenger, we provide:
assurance over your key technology risks
advice on how to enhance your IT control environment
fresh insights that can help shape your business.
Our technology internal audits cover a broad range of subject areas
In addition, large corporates are now increasingly taking a proactive approach to technology risks and controls, establishing assurance functions and performing assurance exercises in the first and second line. We have experience in supporting technology risk functions and performing discreet technology risk engagements that cover a wide range of technical areas.
Areas we cover include:
cyber and information security
data privacy
technology resilience and IT disaster recovery
cloud
ERP security and implementations
technology infrastructure
IT strategies
software development and DevOps
data governance, maturity, and real-time insights
programme assurance
third-party risk
Sarbanes Oxley (SOX) testing
application reviews
integrated audits with the business auditors
controls automation
development of control frameworks
Trends in technology risks
Internal auditors and technology risk functions need to know how to respond to the emerging areas of technology risks their businesses face.
Uncover the trends you need to consider