In the social housing sector, economic, political and regulatory headwinds trigger near constant change. Meeting your objectives and building operational resilience can be challenging.
Facing up to change and challenge involves making the right decisions at the right time for the best outcome. Developing new offerings, accessing finance, potential mergers, and financial viability might all be playing on your mind.
Whether you're a large housing group needing to maintain your portfolio, a growing mid-size provider looking to develop new offerings, or a newly merged group looking to evaluate activities and potentially divest, we can help you make the most of every opportunity.
Sector specialists

Excellent client service

Key players
Sector specialists

Our people have first-hand experience in social housing, are passionate about the sector and know the challenges you face.

Excellent client service

Get value-added insights – from sector developments packs to housing model accounts to regular training sessions and seminars.

Key players

Our network is your network – we work with regulators and key players, speaking at events and contributing to wider debates.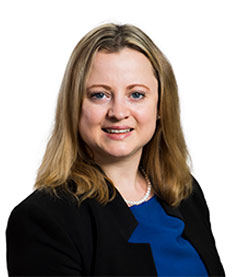 Get in touch
Head of Not for Profit Corporate Tax
Why Grant Thornton
You'll work with specialists who genuinely care about doing their best for you and the social housing sector. Our people have first-hand experience working for social housing organisations and want to help change social housing for the better. We run seminars for finance professionals in the sector, contribute to regulatory debates on reforms, and have close relationships with regulatory bodies, including the Regulator of Social Housing, Homes England, the National Housing Federation and HMRC.
We regularly work with our public sector advisory team to support housing associations and local authorities on large and complex regeneration projects.
Key offerings:
Tax compliance and tax advisory services
Financial accounting and advisory services
Financial modelling and appraisal
Pensions advisory services
Employee benefits consultancy
Finance consultancy, including finance function optimisation
Tailored apprenticeship courses supporting your training needs