Opportunities abound in a dynamic facilities management (FM) sector for those who can reshape their proposition to meet changing client demands and macro-economic trends.
A diverse set of challenges is leading you to ask some key strategic questions right now around changing customer demands, ESG, sustaining margins, retaining talent, the impact of technology and future growth.
Strong tailwinds in facilities management could drive you to look at international growth or penetrate mature markets. Or you might want to identify opportunities for higher margins or divest non-core parts of your organisation.
We can help you find the right strategy for your business.
A different perspective

We are where you are

Insight-led and proactive
A different perspective

We'll bring you diverse perspectives, technical expertise, strong industry relationships and a commitment to excellence.

We are where you are

We add global scale to local insight to understand the unique features of your market.

Insight-led and proactive

Many of us have worked in-house so we know what guidance you need and are proactive in getting it.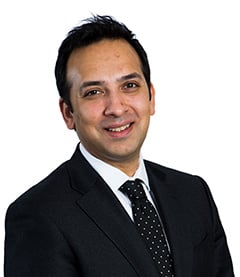 Get in touch
Head of Business services, Corporate Finance Advisory
How we help our clients
Our strong record of transactions brings unrivalled experience, knowledge and relationships to your business.
We're regularly told that we're not stuffy tax advisers – and you can be sure that extends across all our advisory services including corporate finance, valuations, due diligence services, tax and audit.
Our clients say they value our hands-on, real-world approach. We genuinely care about your business and work closely with you to understand every aspect, enabling you to make decisions and take action with confidence.
Facilities management review H1 2023
Facilities management continues to defy a global M&A downturn. Usman Malik explains the sector's allure for private equity, the impact of expensive debt, and why social housing has become a popular investment area.
How strong does the future look for facilities management?
Get the latest insights, events and guidance about the facilities management industry, straight to your inbox.