Consumer demands and ways of living are shifting dramatically. Dynamic food and beverage businesses must remain agile to adapt and grow.
The sector has remained remarkably resilient and still faces significant challenges and headwinds. But, with consumer behaviour, habits, and priorities evolving quickly, now is the time to capitalise on trends ranging from health and wellness to sustainability to plant-based products, and unlock growth.
We work with food and beverage businesses across the UK – from agri-producers and manufacturers to bars and restaurants. Whatever your goals, we can help you achieve them.
Farm to fork

We are where you are

Full-service support
Farm to fork

We work with over 550 UK food and beverage businesses across the whole supply chain.

We are where you are

We combine global scale with local insight to understand the unique features of your market.

Full-service support

Including M&A, corporate finance, supply chain and operations, people and skills, cybersecurity, and tax, VAT and customs matters.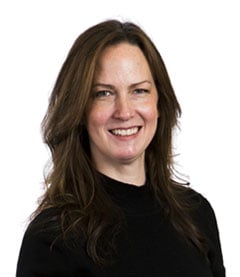 Get in touch
Partner, Head of Consumer, Retail and Travel
How we help our clients
When you work with us, you've got a team on board that deeply understands your sector. We've been embedded in F&B for over a decade, discussing key topics with NFU, Defra, The Grocer, Food Manufacture magazine and more, and writing leading industry reports on issues from Brexit to labour shortages.
Our dedicated food and beverage advisers will provide you with the personal, tailored support you need to achieve your strategic ambitions, helping to grow revenue while managing risks and reducing costs.
We support our F&B clients on a wide range of areas, including:
Report
The Cut Back Economy
Assessing the impact of the cost-of-living crisis on the retail and consumer industry.
Read the report
ESG lending: momentum is building for the mid-market
A survey of over 40 UK-based lenders to understand their ESG lending to mid-market firms.
Get the results
What our clients say about us
"As we came towards our year-end, the business had just completed a management investment exercise which involved a number of moving parts, and in particular a share scheme that had a number of complexities to it. Grant Thornton were able to take the pressure off a complicating factor in our accounts preparation in a year that the basis of preparation changed, and support our year-end process by producing clear and easy-to-follow accounting papers with accounting entries laid out, and judgements set out plainly for the auditors to review. They delivered the work as promised and the team turned round queries quickly – a pleasure to work with."
Chris Turner
Financial Controller, Butcher's Pet Care Limited
The Grant Thornton team provided sound advice and counsel throughout the transaction process and expertly navigated us through the complexities of the deal. We're very grateful for their help and would highly recommend them to anyone exploring an exit.
Sheilesh Shah
Partner, Fudco
Driving value in Bowman Ingredients sale
Bowman Ingredients is a food coating specialist with an international footprint and a major supplier to the global food processing industry. We were engaged as lead advisers on its sale.
We contacted various potential buyers, generating significant interest in the sale, before leading negotiations. Solina was the preferred bidder based on its strong strategic fit and growth aspirations for Bowman.
We were able to negotiate and increase the initial offers through a strong understanding of the business and its sector, leading the transaction process through to a successful completion.
The Grant Thornton team did an excellent job and exceeded our expectations. The process was complex, but the team's transactional experience was evident throughout the process, which delivered a great result for the business and the shareholders.
Rory Bowman
CEO Bowman Ingredients Holdings Limited
Memberships
Food and Drink Federation
Professional affiliates with the Food and Drink Federation (FDF)
Commissioned by the FDF to undertake research into the sector and publish reports on a range of topics
Produced reports on key growth opportunities for the food and drink industry, the impact of Brexit on the sector, and the impact of labour shortages on the UK food and drink industry
We regularly run webinars and workshops for FDF members on topics, such as VAT and customs, people issues, cashflow and cost management, and supply chain and operations
Get the latest insights, events and guidance about food and beverage straight to your inbox.