Schools, colleges, and universities have rarely faced more challenge, more risk, or more opportunity to transform. Providing the learning and skills we need for the future is just the start.
Education institutions are grappling with disruption to demand, local and global competition, and new hybrid ways of teaching. In the long term there are risks and unknowns related to climate change, social mobility, student financing, and the moving target of changing regulation.
Planning for the future won't be easy. But with the right support, you can navigate whatever comes your way with confidence, making informed decisions to help your institution progress and thrive.
Education sector specialists

Excellent client service

Key players
Education sector specialists

We work with over 250 educational clients, from independent schools and academies to further education colleges and universities.

Excellent client service

We take the time to listen, understand your goals and bring high quality, specialised insights.

Key players

Our network is your network – we work with regulators and key players, speaking at events and contributing to wider debates.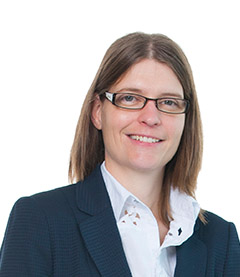 Get in touch
Director, UK Head of Education
Why Grant Thornton
We understand the fast pace of change and dramatic disruption you face. Our people come with significant experience and in-depth knowledge of the education sector, providing specialised services for academies and independent schools (KS1 to KS4), sixth forms, further education and higher education.
We regularly engage with regulators, including the Education and Skills Funding Agency (ESFA), and employ a bespoke technical audit service dedicated to education.