NAVIGATING BREXIT
Need practical advice on navigating Brexit?
Discover our practical steps for business leaders
The financial services sector faces increasing regulatory and public scrutiny – and it's only accelerating. We understand the risks and opportunities that you face in an evolving landscape.
Firms should focus on improving existing frameworks to prepare for future challenges. While some regulatory change programmes have settled, others face renewed uncertainty in new or tighter requirements.
New strategies and approaches are being embedded across the sector. You must ask how you can improve reactions to key drivers, and deliver robust change.
Financial services firms must leverage learnings from the last few years to ensure you're ready for the next wave of transformation.
Our global team of experts are proactive and pragmatic, delivering differentiated and innovative solutions to a portfolio of dynamic clients to build long-term value for financial services.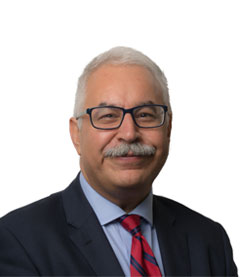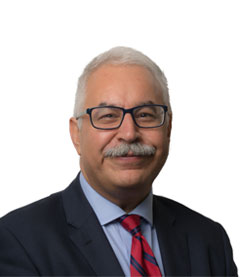 Head of our Financial Services Group and Global Head of Business Risk Services
Sandy Kumar
How we help our clients
Our partner-led teams include former financial directors, chief operating officers, corporate development directors, and chief actuaries. We are client-focused, advising both financial services organisations and a wide variety of secondary market businesses.
We leverage our comprehensive experience to provide a complete and holistic service to our clients.
By prioritising the highest quality work, adding value through our offerings, and leveraging our agile approach, we strive to go above and beyond.
In-depth sector knowledge
Our global team of industry experts bring sector knowledge and practical advice for:
UK regulatory handbook 2022
An essential guide to the regulatory landscape for financial services
Download your copy
Sign up to get the latest financial services updates by email