Growing your business profitably against a tough economic backdrop is challenging. Correctly evaluating and delivering transactions is a key part of a company's growth strategy.
We know transactions don't all follow the same path. That's why we advise you on your options at each step and tailor our approach to your needs.

Getting the right insight and experience from across the market – corporate and trade buyers and sellers, private equity investors, debt and equity capital markets – ensures you have relevant, up-to-date advice that enables you to make the best-informed decisions for your business.
Bespoke teams

International scale

Passionate about value
Bespoke teams

We form a deal team for you, bringing the sector expertise, specialist skills and deep experience needed for your transaction.

International scale

Wherever you do business, our tailored, individual approach is backed with international scale and expertise from our global network.

Passionate about value

We're committed to understanding your needs and maximising value at every stage of your transaction.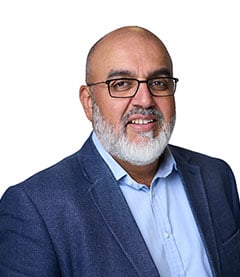 Get in touch
Head of Deals and Business Consulting
Why Grant Thornton?
With us, the people you see in the pitch are the people you'll work with throughout your transaction – providing a single point of contact for a more streamlined service.
A bespoke team is then tailored to your needs, bringing you our best people locally or through our international reach (our member firms operate in 147 markets).
We act as both your critical friend and challenger, putting your business first and only recommending additional services when we trust they'll add real value.
Helping a global firm carve out five businesses
Following a strategic review of a number of its businesses in different markets, our client needed to define its divestment approach and then prepare and execute the transactions.
We supported the company with financial preparation, operational separation and Sale and Purchase Agreement (SPA) advisory, supporting multiple transactions running in parallel.
Multiple successful divestments over an 18-month period, maximising deal value through upfront assessment and mitigation of key issues and value drivers.
Testimonials
"The Grant Thornton team were there every step of the way, providing clear strategic advice and support, delivering a fantastic outcome for us to secure with the right strategic partner. We would have no hesitation in recommending Grant Thornton to anyone seeking to realise value in their business."
Tom Hamlett
Managing Director, Godiva Bearings
"Grant Thornton clearly understood the scope and performed thorough financial and tax due diligence that ensured key issues and insights were brought to the fore, whilst retaining perspective on our key areas of risk. The team utilised sector knowledge from across the firm and demonstrated agility and responsiveness to adhere to a tight deadline."
James Worrall
Director, Growth Partner LLP
Insight
Private equity 2023 half-year review
After a very strong post-2020 bounce back, UK mid-market private equity encountered choppier waters in late 2022: geopolitical uncertainty, increased competition, and rising stakeholder expectations.
Read more