The pace of change in global regulation means you need to respond quickly. In a shifting landscape, we help you understand and manage your regulatory and compliance needs.
Regulatory change, cost pressures, the search for growth, and the rise of new technologies and data are dominating the financial services industry.
All firms must navigate these challenges. We're quick to identify change, confident to lead the thinking needed to respond effectively and efficiently, and our sector specialists are adept at addressing the needs of your specific business model.
Credibility with regulators

Global knowledge

Leading the industry
Credibility with regulators

Through our close work with financial services regulators we provide you with invaluable insight into their workings, perceptions, and expectations.

Global knowledge

Our international network means we can react quickly to evolving global regulation.

Leading the industry

Quick to identify change and confident to drive forward with regulators and firms.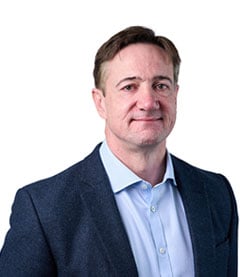 Get in touch
Partner, Head of Investment Management, FSG
Why Grant Thornton
We're one of the leading firms working with the financial services regulators. Our partner-led team leverages this knowledge and experience to provide an exceptional level of support across regulatory and compliance, including:
regulatory advice
regulatory reviews
redress and remediation
regulatory change
regulatory interactions.
UK regulatory handbook 2022
An essential guide to the regulatory landscape for financial services
Download your copy
Get the latest insights, events and guidance for financial services professionals, straight to your inbox.