The business services market has remained remarkably resilient throughout challenging times. You need to find proactive and agile strategies to deliver services that meet changing customer demands.
Companies have been forced to reassess business models: reducing complexity and cost, while responding to market opportunities and remaining profitable. Technology has a key role in innovating and scaling rapidly, enabling growth.
Attracting and retaining talent is challenging, but it's vital to support the labour-led models still dominating the sector.
ESG is even more important. Companies are increasingly asked to demonstrate the sustainability of their business models.
Diverse perspectives

We are where you are

Insight-led and proactive
Diverse perspectives

Our team of industry experts bring diverse perspectives, technical expertise, and a commitment to excellence.

We are where you are

We combine global scale with local insight to understand the unique features of your market.

Insight-led and proactive

Many of our proactive and insight-led specialists have worked in-house, so you can trust our guidance.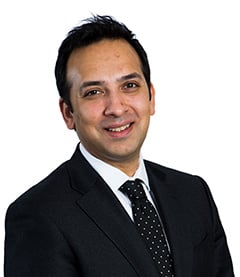 Get in touch
Head of Business services, Corporate Finance Advisory
Why Grant Thornton
We've worked successfully with a range of clients in the business services sector: from recruitment, facilities management, and logistics to education and business process outsourcing. Our expertise includes a broad range of advisory services: including corporate finance, business recovery, tax, and audit. We operate with a hands-on, real-world approach, working closely with you to develop a genuine understanding of your business. Our global scale means we can always bring our insight to you.
Memberships and Affiliations

Get the latest insights, events and guidance about the facilities management industry, straight to your inbox.