Not-for profit-organisations are up against it. Demand is rising as government funding and voluntary giving is falling. Getting the right support is key to relieving the pressures you face.
The not-for profit-sector faces serious and complex challenges. Your organisation may be navigating financial issues, dealing with impacts from the cost of living crisis, getting to grips with evolving regulation, seeking new ways to measure performance and value, or reviewing operations and fundraising efficiency. You need to be accountable and build trust with your stakeholders. And ultimately deliver on your mission. Our not-for-profit specialists are here to help you do just that.
Sector specialists

We are where you are

Tailored support
Sector specialists

With a long track record across the not for profit spectrum, we're passionate about helping you achieve your mission.

We are where you are

We combine global scale with local insight to give you the advice you need and can trust.

Tailored support

Draw on multidisciplinary expertise with over 250 experts across the firm who can give you the tailored support you need.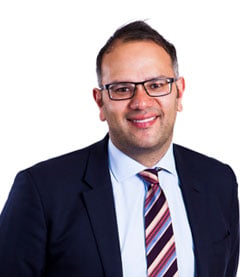 Get in touch
Director, UK Head of Not for Profit
Why Grant Thornton
Whether you need external and internal audit, risk management and governance, direct and indirect tax advice, corporate finance, restructuring and recovery, or employer solutions – we can help. With us, you have a broad range of assurance and advisory services at your fingertips. And this is supported by a national technical team to ensure technical excellence in all aspects of the work we do for you. We are a leading adviser in the sector with a passion for helping you deliver on your purpose.