The financial services sector is increasingly focused on digitalisation, cost reduction, and addressing additional regulatory scrutiny.
Our data, regtech and digital advisory practice develops bespoke solutions to address challenges that are at the forefront of your mind.
Why Grant Thornton
Our practice provides advisory and assurance services across the sector - covering a broad range of offerings, ranging from regulatory change through to digital and data frameworks and operating model/maturity assessments.
We understand the importance of having the right framework to support compliance, performance, and achieve strategic goals.
Our team uses our market-driven expertise and tailored approach to identify opportunities for digitalisation and adding value.
We seek to address your key challenges, such as changing regulation, evolving markets, growing competition, and increasing complexity.
Whether you're looking to leverage automation to improve efficiency, use of data to strengthen internal and external decision making, or improve your use of technology, we can provide the right support and deliver robust results.
Webinar series
Digital transformation in financial services
The prioritisation of digital transformation in the financial services sector has been significantly accelerated. Want to learn about developing a successful digital transformation strategy?
Watch our webinars
Memberships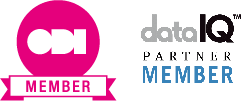 Get the latest insights, events and guidance for financial services professionals, straight to your inbox.