Organisations are facing challenges brought on by COVID-19, Brexit, economic uncertainty, and resulting cost reduction agendas. Fundamental change will help you retain clients, reduce costs, and achieve a sustainable digital transformation.
Our Digital Maturity Assessment (DMA) will enable you to assess your digital maturity and establish a recommended path towards improvement. It will evaluate how well you've incorporated digital into your operating models, and how effective your firm is at engaging your customers and executing digital initiatives to drive long term business model sustainability and profitability.
Our model is based on six distinct dimensions that are critical for business and transformation success.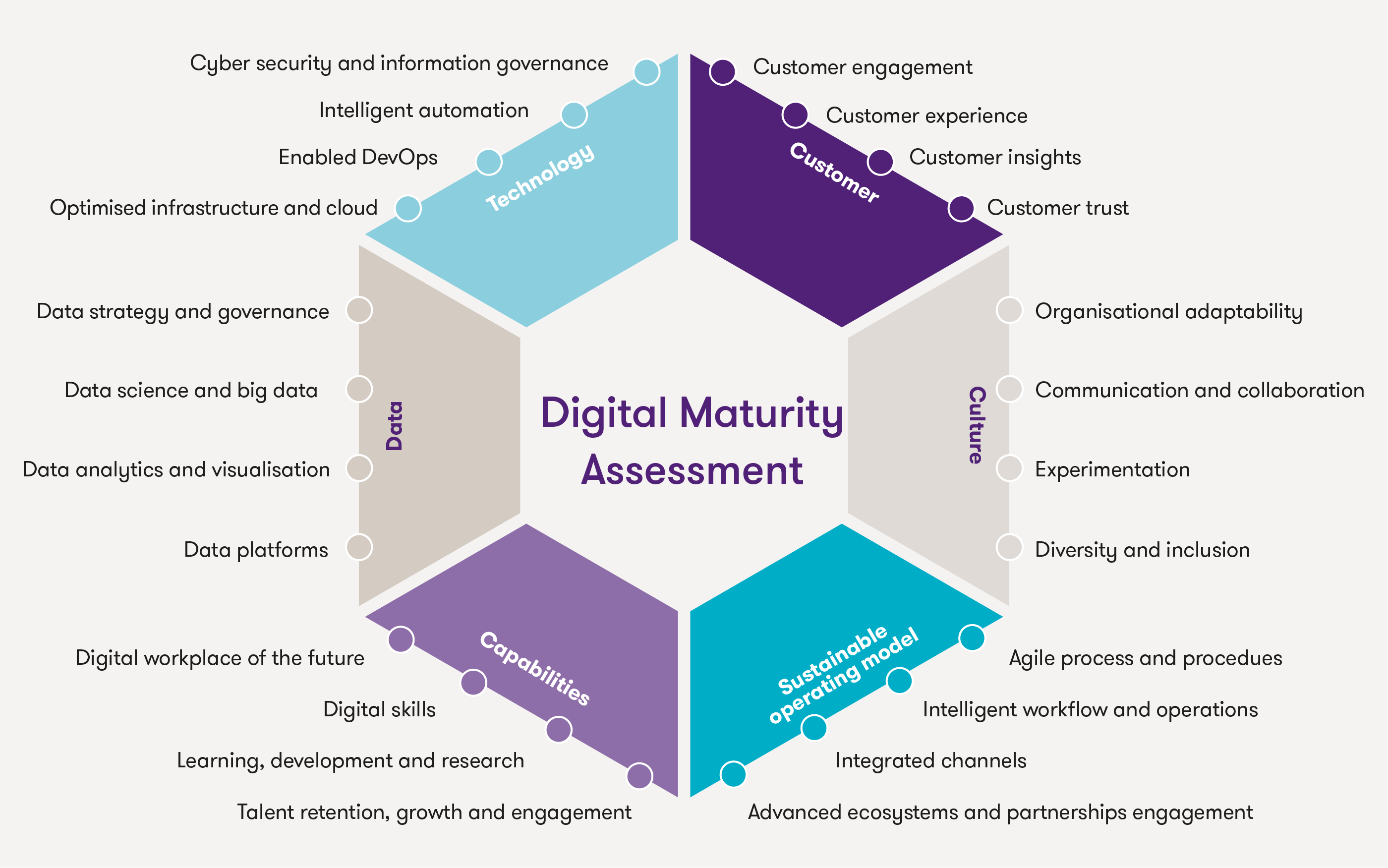 Customer - Understanding the level of customer engagement and ability to develop a channel strategy that meets the needs of customers
Culture - Approach to corporate culture, open communication, and effectiveness in empowering employees in the decision-making process
Sustainable operating model - How people, processes, and technology are organised within your business to achieve sustainable strategic business objectives while placing the customer at its core
Capabilities - Level of digital expertise within your business, and how you empower employees with technology to support digital strategy and execution
Data - Level of focus on data as part of the digital journey, covering developing an effective data strategy and data management, through to the use of data analytics and data science to create value
Technology - How effectively digital concepts are being implemented within your business and how they are being used to develop products and services. This will enable you to diagnose your digital maturity and establish a recommended path towards improvement.
Answer the 24 questions below to receive your digital score across the six dimensions. You'll get a summary report with quick observations to inform you of a potential future digital roadmap.