BBC reported that the UK was heading towards a digital skills shortage disaster: students taking subjects related to digital skills dropped by 40%, yet the demand for tech jobs increased.
Studies reveal that 70% of people want employers to invest in teaching digital skills on the job, but only half the employers are providing those opportunities – even though 76% believe the lack of digital skills is hitting their profitability.
Our apprenticeships will help:
train your people to transform your operations through data fluency
become a data-driven organisation that's leading the way
equip your team to effectively turn data into insight.
Programme cost

Duration

Eligibility
Programme cost

Levels 3 and 4 fully funded by the apprenticeship levy

Duration

From 15 to 21 months

Eligibility

Frequent data users across all levels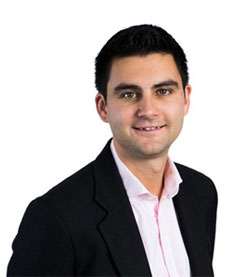 Need help? Talk to us!
Director, Head of Talent Solutions
Programme highlights
Level 3 data foundations apprenticeship
This 15-month programme will help your business to develop upskill existing employees or entry level data specialists who regularly work with data in multiple departments. This will aid tasks like management information and help them to analyse and generate insights to inform better decision-making for your organisation.
Through this unique offering, employees will gain a more holistic understanding of the broader commercial context and examine the people and business skills that go hand in hand with data analysis to maximise its potential.
Level 4 data analyst apprenticeship
A 21 month apprenticeship enables data analysts to further underpin and advance their knowledge. This programme can include Dell EMC Data Science Associate and Microsoft Power BI qualifications.
Building a data-centric community for GroupM
Learn how GroupM maximised its data-led decisions using the Apprenticeship Levy.
Read More
GroupM Nexus developed a great learning partnership with BPP and Grant Thornton, based around open communication, positive collaboration, and great course content
Fiona Cameron
Senior Learning and Development Business Partner at GroupM
HR insights: tailored content for today's HR leaders
Receive the latest insights covering future-fit skills, diversity and inclusion and transformational change.