Attracting, developing, and retaining talent has never been more important. In the future, up to 92% of UK mid-market businesses will need skills that don't currently exist in their workforce.
Is your workforce fit for purpose? Talent and skills investment is vital to secure the loyalty of your people and attract in-demand talent. Apprenticeships deliver the skills both organisations and employees need to achieve their goals.
We've supported over 2,000 organisations to optimise their apprenticeship levy and get what they need from apprenticeships. You can get help to realise opportunities through a number of programmes in partnership with leading training providers.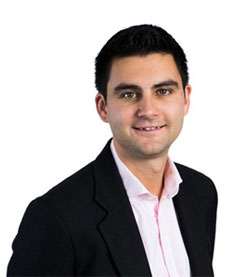 Need help? Talk to us!
Director, Head of Talent Solutions
Why Grant Thornton
We've partnered with high-quality business schools and specialist providers. Through our co-designed, co-branded, and co-delivered programmes we've supported over 5000 individual learners from more than 1500 organisations.
You can choose from development programmes covering leadership and management, accountancy, coaching and a range of digital and data skills suitable for all levels in your organisation. Our programmes are grounded in world-class theory, market-leading insights and practical applications to deliver immediate impact in your workplace. Where applicable, funding is available through the apprenticeship levy, so your organisation can benefit at little or no additional cost.
Our programmes include:
Accountancy Apprenticeships
Coaching Professional Apprenticeships
Data Apprenticeships
Leadership Apprenticeships

ABM – Upskilling through the apprenticeship levy
ABM is keen to invest in staff engagement to drive coaching and mentoring and greater ownership and self-awareness, particularly at management level.
Kirsty Read, Learning & Development Co-ordinator, used previously untapped apprenticeship levy funds to work with high-quality external training providers. The programme builds managers' confidence, enabling them to support staff more effectively and deliberately.
Opportunities are available to all employees, at every level and offer a range of choice from technical skills to leadership and management. Tailored to an organisations' specific needs, these programmes prepare people managers to lead and inspire, helping them to achieve success in their roles.
"Ensuring all business needs are met is equally important to us as the development of our teams. Working with Elaine Jacobs, a manager from Grant Thornton's talent solutions team, I was able to help the business access insight into the commercial benefits of structured continued professional development, such as increased productivity, greater opportunity and diversity, and better internal mobility. Combining this with the ability to use funding from our apprenticeship levy pot to pay for training suppliers helped to make a clear business case. We know from feedback that the apprenticeship programme is reigniting interest in skills development, especially with employees who have been with the company for a long period."
Kirsty Read
Learning & Development Co-ordinator, ABM
HR insights: tailored content for today's HR leaders
Receive the latest insights covering future-fit skills, diversity and inclusion and transformational change.