Independent and robust valuations to support you in your periodic financial reporting and conversations with investors, portfolio company management, auditors, and other stakeholders.
Valuing unlisted investments can be challenging. Fund managers and key stakeholders need a clear, transparent, and robust valuation process, but you may not have the in-house expertise to navigate challenges:
Market shocks can impact key value drivers – valuation models should reflect the latest information
Accounting standards are increasingly focusing on fair value
Valuations and auditing can consume time and resources
In-house valuations are unlikely to achieve sufficient independence
Private equity

Private debt/loan

Infrastructure
Private equity

Valuations across many sectors and strategies delivered in line with the International Private Equity and Venture Capital Valuation (IPEV) guidelines.

Private debt/loan

Valuing investments for debt funds and larger portfolios of performing and non-performing loans for banks and other financial institutions.

Infrastructure

Valuing projects and portfolios of equity and debt investments across infrastructure, including market-leading capability across the global renewable energy sector.
Introducing our Infrastructure Valuations and Modelling team
Our market-leading team can help you across the full lifecycle of an infrastructure investment.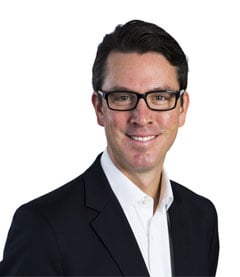 Get in touch
Head of Valuations and Modelling
Why Grant Thornton
As a dedicated and market-leading portfolio valuations team, we're here to support you in valuing your private equity, debt and infrastructure investments.
We work closely with your stakeholders and auditors to ensure that our valuations meet their rigorous requirements.
You'll have full access to our market insight, generated through years of valuing dozens of portfolios across all sectors.
Throughout the project, you'll be supported by a team with ample experience in a wide variety of asset classes and sectors giving you insight into current market trends and best practices.
Reducing the burden on investment teams
Evolving valuation guidance and increasing audit scrutiny meant that our client needed specialist support to enable their portfolio managers to focus on managing investments.
We provided an independent valuation for each of the investments; including analysis and concluding conversations with the management team and auditors.
The burden on the fund manager was reduced and the investment team and auditors had confidence in the valuation models.
Get the latest deal announcements straight to your inbox