Applying market insight and commercial experience, we offer a suite of levy-funded apprenticeship programmes responding to the needs of modern leaders to drive sustainable growth for business.
Centred around the individual and the organisational context, all our programmes are part-time and supported by strategically matched coaching for immediate business and personal impact. Where applicable, these programmes can be funded through the apprenticeship levy.
Cost

Duration

Eligibility
Cost

Various – fully or partially funded by the apprenticeship levy.

Duration

From 12 to 28 months.

Eligibility

From early careers through to senior management .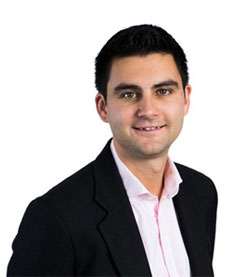 Need help? Talk to us!
Director, Head of Talent Solutions
ABM – Upskilling through the apprenticeship levy
ABM is keen to invest in staff engagement to drive coaching and mentoring and greater ownership and self-awareness, particularly at management level.
Kirsty Read, Learning & Development Co-ordinator, used previously untapped apprenticeship levy funds to work with high-quality external training providers. The programme builds managers' confidence, enabling them to support staff more effectively and deliberately.
Opportunities are available to all employees, at every level and offer a range of choice from technical skills to leadership and management. Tailored to an organisations' specific needs, these programmes prepare people managers to lead and inspire, helping them to achieve success in their roles.
HR insights: tailored content for today's HR leaders
Receive the latest insights covering future-fit skills, diversity and inclusion and transformational change.