Our ground-breaking programme delivered in partnership with BPP helps you bring the latest coaching theories and best practices into your organisation.
The programme focuses on the philosophies of coaching and core coaching activities: contracting, advanced listening, and questioning based on neuroscience, and models and theories of coaching in the workplace. Throughout we look at deep emotional intelligence. Coaches are equipped with a toolkit to respond to diverse scenarios.  
Programme cost

Duration

Qualification achieved
Programme cost

£5000 – fully funded by the apprenticeship levy. Commercial options are also available.

Duration

12 months plus an end point assessment.

Qualification achieved

Level 5 Coaching Professional Standard Apprenticeship, foundation level EMCC.
Our coaching programme:
This is an innovative partnership model, combining BBP's high-quality apprenticeship provision and our extensive coaching insight and expertise. BPP's best in class virtual learning environment (VLE) provides access to high-quality materials at a time and place that suits participants. Learners also get exclusive access to a growing peer network of over 100 coaches with regular virtual events and best practice sharing. Up-to-the-minute content is designed by professional coach practitioners delivering the latest trends and sector thinking.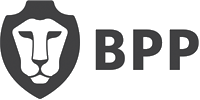 Building a data-centric community for GroupM
Learn how GroupM maximised its data-led decisions using the Apprenticeship Levy.
Read More
HR insights: tailored content for today's HR leaders
Receive the latest insights covering future-fit skills, diversity and inclusion and transformational change.