Do you need guidance on the Consumer Duty consultation? You can get regular updates from our dedicated hub: insights, webinar recordings, podcasts, and events.
The Financial Conduct Authority (FCA) has published final rules introducing a new Consumer Duty, which requires all financial services firms to consistently deliver good customer outcomes.
What's the new FCA Consumer Duty?
The new rules build on the previous conduct-based initiatives that underpin the FCA's expectations – pushing compliance to higher levels. Strengthening existing conduct, driving cultural change, and instilling consumer trust​ are key objectives of the Consumer Duty.
Your firm will be responsible for proactively avoiding foreseeable harm to consumers.​ To ensure this, you'll need to carefully consider the impact on your businesses, and interactions with other regulated and non-regulated third parties that you rely on – and make changes where needed.​
You'll need to be aware of all interim deadlines that the FCA expects to be met during the implementation period.
When does the Consumer Duty come into effect?
Boards should have agreed implementation plans and oversight of delivery by the end of October 2022
Manufacturers must share key information with distributors by April 2023, three months ahead of the main implementation deadline in July
Firms need to implement the new rules for new and existing products or services that are open to sale or renewal by 31 July 2023
Firms need to implement the new rules for closed-book products or services by 31 July 2024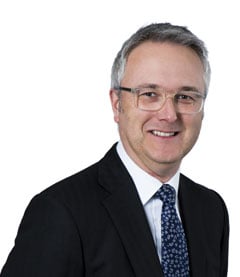 Get in touch
Head of Financial Services Group
Package of changes
The FCA's Consumer Duty comprise three key features:
Consumer Principle
An overarching principle that sets out the overall standards of behaviour the FCA wants from firms.
Cross-cutting Rules
The rules will develop the FCA's overarching expectations for common themes that apply across all areas of firms' conduct.
The Four Outcomes
Products and services; price and value; consumer understanding; and consumer support.
Sector view
A guide to the FCA's new Consumer Duty
Our experts provide a detailed sector breakdown, covering insurance, banks, building societies, consumer credit firms and investment management in our comprehensive Consumer Duty sector guide.
Download the sector guide
Why Grant Thornton
A flexible and scalable team of industry experts will collaborate with you to determine your current state, support your gap assessment of processes, functions, data and supporting tech and tools, and then set out options to address them and implement the Consumer Duty.
The level and nature of advice and support we can provide is entirely flexible. Skilled resource is available as and when required to deliver any aspect of your programme of work
"We set out the final rules and guidance for a new Consumer Duty that will set higher and clearer standards of consumer protection across financial services and require firms to put their customers' needs first."
Financial Conduct Authority - PS22/9: A new Consumer Duty
Get the latest insights, events and guidance for financial services professionals, straight to your inbox.