NAVIGATING BREXIT
Need practical advice on navigating Brexit?
Discover our practical steps for business leaders
Top priorities for finance leaders - from other finance leaders
The finance remit is broadening, with the business looking to finance to guide and steer how it adapts and evolves. We have spoken to CFOs and FDs through our series of CFO rooms, round-table events and other discussions, and here's the priorities they shared for this quarter.
Where do you focus your time now – and where should you focus?
We've summarised the different areas of focus for finance into the four quadrants of the CFO Scorecard laid out below: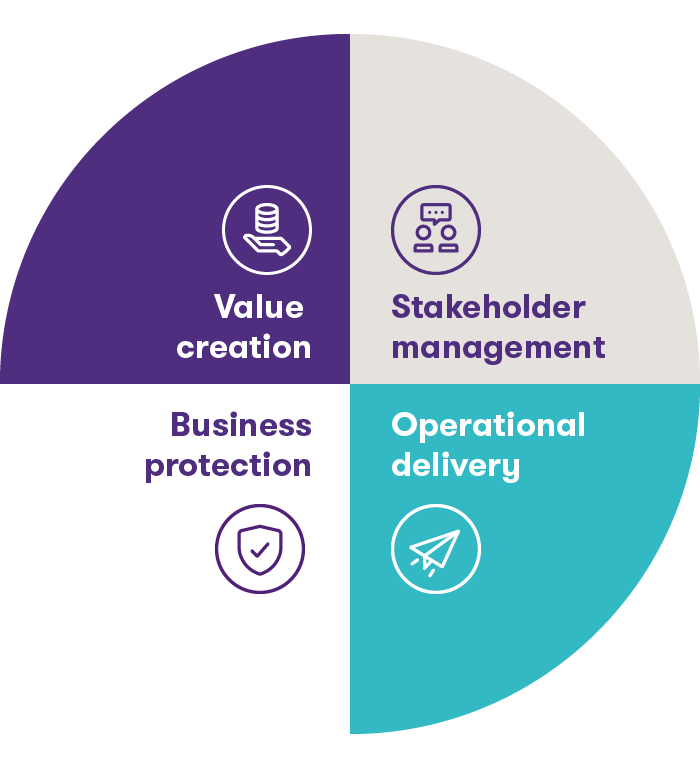 Discover our latest insights covering the key areas on the agenda for finance leaders
Article
Prospect of higher inflation keeps CFOs on their toes
Article
Four dilemmas for private company CFOs in 2021
Article
Decision time for business leaders on future operations
Tailored content for today's finance leaders
Our technical expertise and solution-first approach is built on regular discussions with finance leaders. We have resources to support you.