We'll put you in a position to manage your organisation's performance effectively using our proven framework for Making Best Informed Decisions (MBID).
Our enterprise performance management capability, underpinned by our MBID framework, helps you to address common issues such as:
Lots of data – but no information
'Noisy' management accounts that don't really show how you're performing
Reliance on spreadsheets with little visibility to forecast performance
Whatever's holding you back – from a single pain point to requiring a full performance management and business partnering transformation – we'll help you get where you need to be.
A proven framework

Broad expertise

Data and analytics
A proven framework

Our MBID framework structures the issues you face and is designed to help you achieve your goals.

Broad expertise

Our finance, data, operations, technology and sector expertise combines to advise you on the most suitable solution.

Data and analytics

We'll help identify your data-related pain points and implement the changes needed to resolve them.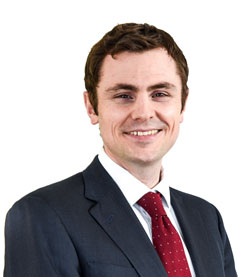 Get in touch
Head of Finance Consulting, Grant Thornton
Why Grant Thornton
As a leading enterprise performance management (EPM) adviser, we've successfully planned, designed and implemented many integrated EPM and business intelligence solutions.
We ensure you have the right elements in place for best informed decision making:
Clarity on strategy for context on what the 'right' decision really is
Good quality and timely data to base decisions on
The right operating model – including systems, skills and processes
Insights that turn information into practical actions
Enhancing performance management for a FTSE 250 business
A global specialty chemicals business needed support to re-design core business processes, improve data flows management and enhance KPI reporting to drive performance management.
We examined core businesses processes and helped to implement changes; reviewed data structures and reporting tools; and created a product costing model to boost data quality.
Better performance management and reporting followed from addressing the risks, gaps and inefficiencies we identified, leading to more refined decision-making capabilities.
Our experiences allow us to support your business to enhance performance management through the following drivers as part of our MBID framework:
Strategy
What is the vision for the role data will play in your organisation?
How well does the wider business understand that role?
Reporting and information
Who are our stakeholders and customers?
What are their data requirements?
Should reports be circulated or self-serve; interactive or flat?
Leadership, people and culture
What data talent should be nurtured and how will it succeed?
What skills can be leveraged and where are the gaps?
Does culture support your vision for MBID?
Process and controls
What is your data policy and how is it applied?
How is the quality of data maintained?
What are the processes for inputting, accessing, using, sharing, storing and destroying data?
Systems and data
How well does the systems landscape support your vision?
Are there any gaps in your data, or any data that is inaccessible?
How will your reporting layer interact with other systems?
Organisation
Who is responsible for what MBID activities – such as collating, reviewing, maintaining data quality, defining KPIs?
Which teams should own which activities?
Change readiness and delivery
How will delivery of change and 'business as usual' be managed, resourced and governed?
We have a host of specialist individuals in our team who can blend the specific technical and project experience, skills, pragmatism and partnering style that we find tends to be key in delivering this type of project from start to finish.
We can support you with a specification and selection exercise to identify which EPM tool or system is best for your business, before starting an implementation. This exercise focuses on understanding your businesses and how they work, which ensures you to get a relevant EPM solution that could be efficiently and effectively implemented and used in your business.
We can also play a role in the programme assurance of your implementation, or with broader aspects of embedded EPM in your business to help you link relevant technical and operational improvements to your decision-making process using our understanding of enabling technologies, financial insights and industry knowledge. This means you get an interconnected platform that delivers granular insights on your operations and performance, enabling you to sustain and improve your analysis, reporting and decision making.