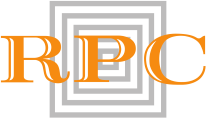 August 2018
Adviser to PLASgran on their sale to RPC Group
Grant Thornton team
Energy and natural resources
Sell side
Corporate finance

We are delighted to have advised PLASgran Limited on their sale to RPC Group plc.
PLASgran Limited ("PLASgran") is a market leading rigid plastic recycler specialising in a wide range of plastic polymers. The company was founded in 1999 and soon established itself as a reputable brand within the industry. It continues to develop innovative solutions, which allow it to remain at the forefront of the UK plastic recycling market.
We were engaged as lead advisers on the sale of the company.
PLASgran had received interest from RPC Group plc ("RPC"). The seller acknowledged the strong commercial fit between RPC and PLASgran.
We worked with PLASgran to demonstrate and present the growth opportunities of the business and ultimately drive value.
We led the detailed negotiations with RPC, significantly improving the initial offer and deal structure. The team also project managed various diligence streams and advised on the key commercial terms of the transaction.
We were able to negotiate and increase the offer by understanding the business and its drivers, which represents a fantastic deal. Our deal expertise meant that the transaction was closely managed through to completion.