The pressure on councils to modernise remains relentless, but traditional approaches are reaching the end of their value and often take too long to deliver.
Digital transformation can help councils ensure their operations meet service-user expectations and reduce costs. Success depends on a thorough understanding of the operational and financial benefits and a clear implementation roadmap.
Focus on targeting

Optimising outcomes

Fast-track validation
Focus on targeting

You'll get support to review your top 50 spend areas and identify potential digital opportunities.

Optimising outcomes

We'll rapidly assess the ideal outcome and immediately quantify the potential scale

Fast-track validation

Using our five-stage benefits realisation model, we'll help you develop a 'case for change' with detailed implementation plans and KPIs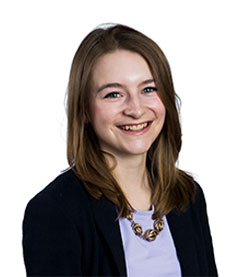 Get in touch
Associate Director
Why Grant Thornton?
Our unique digital accelerator programme and innovative benchmarking tools, enables councils to get an instant view of the benefits digital transformation will deliver for specific service lines and the best route for implementation.
Working with Triple Value Impact, we've identified over 40 digital opportunities for councils and new ways to pre-empt demand and deliver more efficient automation. Our interactive model, drawing from the data in our proprietary platforms, identifies rough order of magnitude-net savings that can be validated in a one-day workshop.
Pre-empting demand for adults' services
A council needed alternative care solutions so that it could reduce the strain on public systems and improve elderly care
We used predictive analytics to identify people likely to require care in the next one-three years and offered them unobtrusive monitoring through technology-enabled care (TEC)
Early identification and proactive preparation reduced dependency on domiciliary and residential care and eased pressures on several of the council's service areas
Automated highways monitoring
A council required multiple officers to report, record, view, and track damage and deterioration to the roads, signage, and verges it was responsible for.
Cameras on fleet vehicles and AI monitored and recorded 80-90% of roads each week, so our platform could identify potholes, overgrown vegetation, and damaged streetlights
This system reduced the need for manual reporting, enabled a shift towards more cost-effective planned maintenance, and strengthened the evidence-base for insurance claims
Predicting children at risk of going into care
The large rise in Children Looked After (CLA) and Children in Need (CiN) increased demand on a council's social care resources and made it harder to deliver targeted interventions
A data-led approach to reviewing children's records enabled the council to access a risk-rated summary of the data and identify those at the highest risk of entering care
This method decreased new CLA rates, optimised the council's resource allocation for prevention and intervention, reduced costs, and decreased first-episode care.