Remaining ahead of financial crime is critical. Whether responding to an incident or focusing on your regulatory responsibilities, we will ensure your compliance is robust and agile
Financial crime prevention is a significant line item in all financial institutions' operating budgets and is becoming a priority for non-financial services firms, as well as those newly or about to be regulated, such as payment and virtual currency-related services.
Our extensive experience with large financial institutions across a truly global network helps you balance the competing demands of operational efficiency, effective financial crime risk mitigation and regulatory compliance.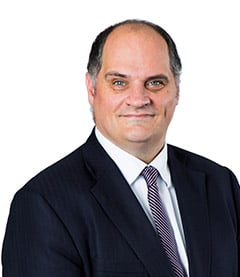 Get in touch
Partner, Head of Financial Crime
Why Grant Thornton
Our specialist teams help you to respond and react to nascent financial crime threats, including those highlighted by regulators, as well as dealing with known problems.
We combine market-leading technical expertise in all areas with insights into real-world operational challenges and regulatory expectation.
We cover a range of financial crime subject matter areas, including anti-money laundering and counter terrorist financing, sanctions, bribery and corruption, fraud and theft, tax evasion and misconduct.
Our services include:
horizon-scanning
risk assessments with methodology and scoring design
framework reviews
awareness and operational training
focused policy reviews
operating model build including process design
systems requirements including transaction monitoring and management information
compliance testing
investigations, including digital and forensic document and data analysis
file remediation, including sanctions, KYC, CDD and periodic reviews
programme remediation
regulator-mandated projects such as S166
monitorships.
Financial Crime
Three lines of defence for financial crime
The FCA is consistently identifying weaknesses in firms' three lines of defence models for financial crime risk. Alison Kopra and Tom Townson explain the common pitfalls facing firms establishing their overarching frameworks, and how you can avoid them.
Read our insight