The future is here, but it needs gripping. Small wonder that some perceptive trusts have chosen to pursue digital development over estate redevelopment, and others have become clear that you can't do one without the other.
If the technology is here how can we adapt to deploy it? I think this is beyond the traditional and even the emerging improvement methodologies.
These broadly take the existing system as a given. But the technology offers the opportunity to move services out of hospitals at scale, to change the relationship between consultant practitioners and primary care clinicians very fundamentally, and to bring the patient and carer into play as providers of their own health. All goals of the NHS Long Term Plan.
This needs the right kind of conversations between practitioners and their communities. This, in turn, needs trust and respect between the players.
I understand and encourage ICSs to go out for advice and support for their change journey. But that advice cannot be based largely on young, clever people, valuable though these are. The change dialogue will need knowledge, experience and wisdom.
Professionals in the ICS are the local experts. To help them critique science and technology, understand what to adapt, and how to arrive at the right organisational solution, they need to be supported by genuine expertise – "our experts with your experts", as we like to say.
There has to be clear clinical and scientific credibility from the adviser to tease out the ambition of the teams.
How to engage with your key influencers

This needs real expertise - knowledge, experience and wisdom - to co-develop with your experts.

Supporting your leadership process to get the baggage out and select your services for consideration.

An engagement process with clinical leaders across the system for vision and principles for future service based on technology policy and context.

A system look at pathways and population segments with real time demand capacity and options modelling.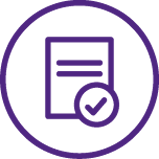 Co-production of realistic but very challenging plans eg PAHT Northern Devon, Cardiff and Vale.
Walking the walk
The dialogue for ICS must be wrapped in the right processes. It must be heavy on workforce, patient and public engagement across the ICS. It must be based on a collective vision, principles and focus on needy population segments and the pathways they use. And it will need programme discipline.
But if the experts work together, as we have found consistently in the last year, the vision for and commitment to transformation becomes remarkable.
To discuss the future of ICS further, get in touch with Christine Armistead.
Get the latest insights, events and guidance about the public healthcare sector, straight to your inbox.