NAVIGATING BREXIT
Need practical advice on navigating Brexit?
Discover our practical steps for business leaders
The government has announced that as part of their package of measures in response to COVID19 the new IR35 rules impacting contractors will be delayed for 12 months until 6 April 2021.
In April 2021, the legislation for Off Payroll Workers (OPW) or contractors, known as 'IR35', is changing for private sector organisations.
The responsibility for determining the employment status of OPW will shift to employer, meaning they could now be liable for PAYE and National Insurance Contributions on their population of contractors.
The new rules can be difficult to navigate. Your business will need to have processes in place to monitor your OPW, assess their employment status and manage the tax risk effectively.
Beyond compliance: the opportunity
IR35 presents an opportunity to address your wider resourcing strategy to find the most effective and efficient way to create value from your people.
Monitoring your employee population equips you with the confidence to make informative decisions, and automating your processes allows you and your team to focus on other value-add activities.
We can help with any or all of the following steps for addressing IR35:
Educate: We can host a facilitated workshop containing a mixture of technical guidance, discussion and group input. These can help to gain buy-in from internal stakeholders involved in the engagement of contractors.
Identify: Use data analytics to identify off-payroll workers (OPW) within your organisation. Obtain the 'as-is' position and assess the potential past, present and future risk to your business.
Assess: We've developed our own tool to enable status assessments of your workers in less time and with greater consistency. The tool includes a dispute-resolution feature, produces status determination statements, and supports the demonstration of reasonable care, in line with the legislation.
Communicate: We can support with appropriate communication to impacted stakeholders, with details of the actions required. This includes the engaging department, individual contractor and agency, where used. We can also provide guidance on the process for operating payroll for deemed employees, as well as outlining a dispute process.
Consider: What are the short- and long-term cost implications and opportunities presented by the legislation. We can help with your workforce strategy management and change process to develop a flexible workforce for the future.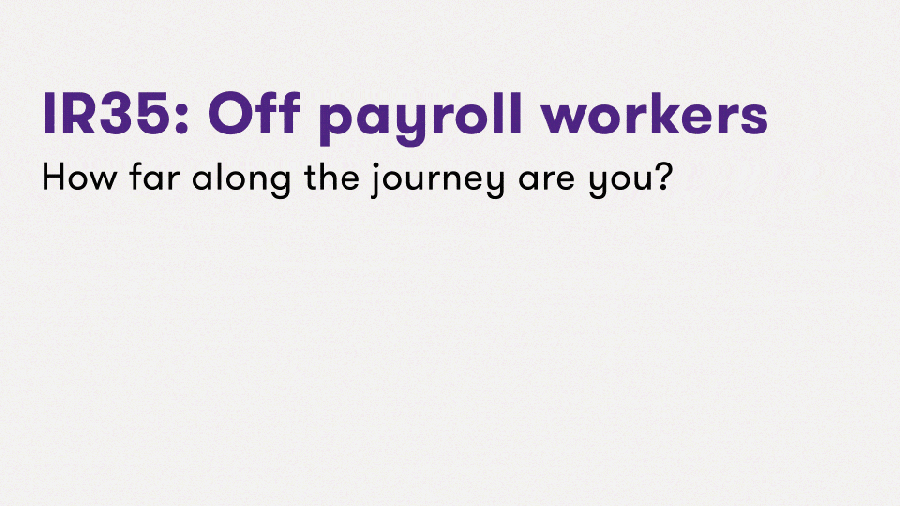 Employment status tool
Knowing you have processes in place to manage the risk frees up you and your team to focus on other value-add activities.