NAVIGATING BREXIT
Need practical advice on navigating Brexit?
Discover our practical steps for business leaders
Health and social care never stand still but new pressures are accelerating transformation
Not only are you having to do more with less, you're also climbing a wall of change with developments in digital, workforce management, science, technology and integrated care systems (ICS).
Navigating the long term opportunities these present while aligning health and social service delivery requires support. Our experienced sector specialists work together with you to solve the challenges you face today and deliver the change you need for tomorrow.
Supporting transformation

Bringing our health, social care and modelling teams together, we help deliver transformation, improvement and bridge the gaps between services.

Clearer insights

We combine robust data and analytics tools with our teams' fundamental knowledge of the health and social care systems.

Transactional support

We bring expertise to mergers and acquisitions, business case development and contracting issues.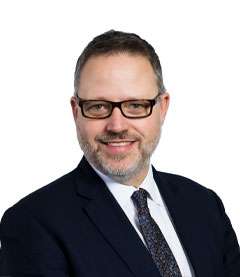 How we can help you
Our public services advisory team is a single integrated team – unusual in the market – reflecting the interrelated nature of social and healthcare. We provide both advisory and audit services to the NHS, and our clinical strategy offering is market-leading, combining data and analytics with professional sector insight. Our diverse team includes former NHS Trust CEOs and managers from the Department of Health and Audit Commission, which means we can adapt to find the best solutions to suit you.
Our expertise: