External finance can support your business's operations, accelerate growth, or realise the value of your business: partially or in full.
Private equity and debt-financing options are more plentiful and readily available today than ever before, as a wealth of capital means that investors are increasingly competing for good-quality opportunities to make their money work. To achieve your potential you need to present your business to private equity and/or debt investors in the best possible light.
Private equity financing

Debt financing

Equity markets
Private equity financing

Access equity financing to support growth and/or provide the capital you need to realise the value of your business.

Debt financing

Explore the increasing variety of debt-based solutions available to achieve your goals.

Equity markets

Help with finance via a floatation on AIM or the Official List.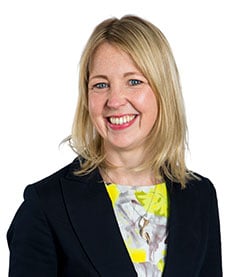 Get in touch
Head of Corporate Finance Advisory
Why Grant Thornton
You'll get hands-on support and strategic advice from skilled advisers to navigate this process and deliver a successful outcome. We'll help you from the very beginning of your business-planning process, providing robust challenge, and advice throughout.
Extensive experience in successfully raising finance for our clients, and relationships with funders, will also bring you a holistic view of the market.
We'll understand your goals and tailor the right solution for you, using our national and international network.
Testimonial
The Grant Thornton team used their market knowledge and experience to secure a successful outcome for NEG in a short timeframe and ensured minimal distraction for the management team, so they could continue to focus on growing the business.
Tim Ashlin
Partner, Synova LLP
Finding the right partner for National Education Group
The educational technology company needed guidance on choosing a strategic partner to buy a minority stake in their business.
Our full-service offering leveraged our experience in education technology and network of contacts to attract the right investors and create competitive tension.
An efficient process secured investment from Synova LLP – a leading growth investor in the UK and Ireland.
Selling LHi Group to an employee-ownership trust
Shareholders in the specialist recruitment company needed an exit strategy aligned to their brand values that would enable them to de-risk and profit from future growth.
Our experienced team used their understanding of the recruitment sector and the client's values to suggest suitable options.
LHi Group decided that an employee ownership trust was the best option for them, and we used our technical expertise to facilitate the process end-to-end.
Get the latest deal announcements straight to your inbox