A robust business plan is critical and value-add for both internal purposes (e.g. to drive blueprint performance) and external purposes (e.g. to seek funding or prepare for sale)
In the current economic climate, many clients are re-thinking their strategy, creating cases for change and seeking additional funding from banks.
Your business plan will benefit from balancing strategic, commercial, financial and operational levers in a consistent manner.
A 'critical friend' can provide the necessary challenge to ensure your business plan is robust and will withstand third-party challenge.
Thorough approach

Holistic business planning

Stakeholder knowledge
Thorough approach

Business Planning is not a 'tick box' exercise. We prioritise understanding your business, its performance drivers and external environment.

Holistic business planning

From conducting research and analysis to business plan articulation and preparing you for third-party conversations – we cover it all.

Stakeholder knowledge

We have an excellent understanding of stakeholder and due diligence requirements so tailor all components based on purpose and audience.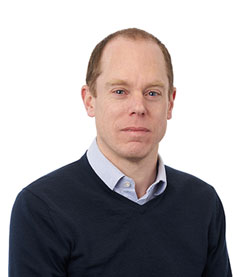 Get in touch
Head of Operations Consulting
Why Grant Thornton
We've worked with businesses of every size and complexity – using tried and tested methods, developed from years of hands-on experience, to deliver sustainable change outcomes for you.
We're pragmatic and don't veer towards a one-size-fits-all approach. Our hands-on advisory team that will create a tailored model to help you maximise value.
You'll be supported by a team that works alongside you - collaborating and consulting throughout, acting as an extension of your existing teams.