Given economic uncertainty, investors and business leaders face growing pressure to optimise price and costs to sustain and increase margins.
Through analytics and industry expertise we can determine the true profitability of your business, down to product level if required.
We quickly identify drivers of performance to give you the intelligence and insights you need to make the right changes; improving financial performance and cost base resilience.
Practical independent analysis

We are results-driven

Enhanced data quality
Practical independent analysis

We provide a fresh perspective and help drive profit realisation analysis tailored to your unique financial, operational and commercial environment.

We are results-driven

We link relevant commercial and operational improvement back to your P&L ensuring robust, practical findings you can take action on.

Enhanced data quality

Our data analytics enable best informed real-time and one-off decision making.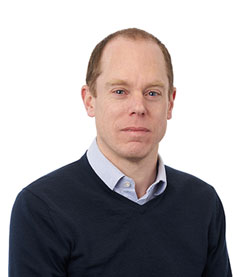 Get in touch
Head of Operations Consulting
Why Grant Thornton
The people in our business performance team have extensive experience across a breadth of industries. We have a tried and tested approach that is derived from multiple sectors resulting in robust, independent analytics to help you make a best-informed decision.