Replacement of core systems across finance, HR, and operations can enhance control environments and reduce IT risk, improve efficiency, and deliver better business insights.
Modernising your systems can deliver transformational benefits in terms of control, cost reduction, insights, and ways of working.
However, poor planning or execution can result in running over budget and over time, and failing to deliver your business objectives. These issues can typically be traced back to pre-implementation decisions, or a lack of thorough planning.
Defining success

Pre-programme readiness support

Implementing success
Defining success

Capturing the key drivers and measures of project success – linked to your business or functional vision and strategy.

Pre-programme readiness support

Supporting you with pre-programme business readiness activity to minimise assumptions and improve scope and commercial certainty.

Implementing success

System integration and client-side implementation services.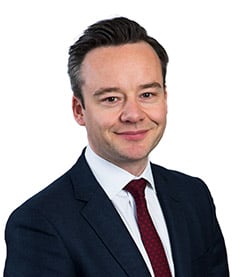 Get in touch
Head of Enterprise Applications
Why Grant Thornton
A client-centric focus, expertise, and agility in leadership and decision making define the quality of our enterprise applications service. Global reach and experience in over 1,000 business transformation programmes ensure we always meet this standard.
Through the delivery of over 300 cloud systems programmes, we've amassed significant experience and insights around leading practices for cloud systems planning and implementation.
You'll work with a diverse team that delivers success by solving complex systems problems, enabled by market-leading cloud applications.
Beyond: our end-to-end methodology
You can find support to successfully plan and implement new systems with Beyond: our end-to-end methodology.
Beyond transformation is a proven and holistic methodology for supporting businesses in delivering the end-to-end lifecycle of an Oracle-enabled Transformation / Harmonisation programme. This methodology combines the best of our business advisory team and the best of our Oracle technology team to deliver programmes based on outcomes defined by metrics.
The diagram above shows the four key stages of a Transformation: Defining Success, Set Up for Success, Implementing Success, and Measuring Success. The outer ring represents the specific capabilities and ways of working that we'll bring to help make your programme successful.