We provide independent advice, helping you navigate and reap the benefits of public equity markets by creating tailored solutions to achieve your personal objectives.
Embarking on an initial public offering (IPO) will be the single most important and visible transaction in the life of your company.
We develop deep and long-lasting relationships with our clients based on trust to advise you on this transition and beyond.
We're in a unique position as an independent ECM adviser within a global advisory business which can provide you with access to a wide range of our additional value-adding services to help unlock your growth potential.
Regulatory expertise

Independent advice

Breadth of service
Regulatory expertise

More than 20 years experience, working on more than 160 AIM IPOs and reverse takeovers.

Independent advice

You're the only client we work for.

Breadth of service

Full scope of UK services and international network.
Our core service offerings are:
IPO advisory
If you're looking to admit to trading on AIM, we can act as financial adviser and nominated adviser: providing corporate finance and regulatory advice, and project managing your admission to AIM from the very beginning.
As an independent financial adviser working across the Main Market, AIM and ASQE, we can advise you on all available options.
Independent of investors, you'll always receive impartial advice for your board and existing shareholders.
We have well established relationships with all of the major stockbrokers and investment banks, and we can help you select the most appropriate stockbroker or bank for your company's needs.
We can support you on multiple aspects of your IPO, including transaction tax, equity reward, restructuring carve-out, governance advice.
If your goal is to list on the Main Market and the Premium segment of the Official List, we can act as an independent financial adviser and provide you with an unbiased second opinion independent of the listing sponsor.
For companies looking to list on the Standard segment of the Official List or the Specialist Fund Market (SFM), we can act as the financial adviser and project manage the entire listing process.
IPO/dual track strategy
We work with management and shareholders to assess the optimal strategy to achieve your exit or fundraising objectives.
You'll get independent, objective views on every option and market choice.
We guide you through potential strategies to achieve your ambitions for the business, including IPO, trade sale and private equity.
We manage 'dual track processes' which give a company and its shareholders optionality to simultaneously assess an IPO, a trade sale and/or a private equity transaction, selecting your exit option at a later stage.
You might consider a dual track approach when considering the best option in a volatile market, or when you are looking to find your optimal solution, or when you are seeking to maximise valuation by creating tension on multiple exit routes.
We can also manage a 'triple track process' with the introduction of debt funding as a third growth funding alternative.
IPO readiness - helping companies prepare for an IPO
IPO readiness is a major step in the preparation of your IPO which with our help can set you up for a successful IPO admission.
Our IPO readiness services will enable you to save time and costs and maintain focus on growing your business by implementing an efficient private to public transformation plan.
Float room - unique workshop on rationale and key issues for management, drawing on our specialisms which are specific to your business.
IPO Readiness Report - a key finding report with tailored step plan.
Public company M&A advisory
We bring together our knowledge of Equity Capital Markets with our market leading M&A transaction experience to provide clients with expert regulatory and financial advice.
We were the number one financial advisor in 2021 by volume (Experian).
Public company takeovers require the application of a detailed understanding the relevant market and takeover regulations to deliver successful outcomes.
We advise companies in respect all aspects of M&A involving the capital markets and on the application of the City Code on Takeovers and Mergers in situations such as Takeovers and Public to Private transactions.
We advise shareholders on their responsibilities under the City Code on Takeovers and Mergers, such as Mandatory Bids and Rule 9 (Whitewash) Waivers.
We advise management on preparing defence strategies for public companies to proactively mitigate risks of a hostile approach, or to respond to such approaches.
Whether you're a buyer of a public company or a public company being bought, we can act as your financial adviser and help navigate you through the acquisition or sale process.
If your company has received an approach, or you're planning to make a bid for a public company or you have decided to take your company private, we have the experience and expertise to act as your financial adviser.
We can support you on all aspects of the process from deal evaluation, funding, bid tactics, and strategies, defence strategies, valuation and pricing, and implementation and process management.
Advising companies on market – ongoing independent advice
For companies already on market, we're able to deliver independent, pragmatic advice, and solutions to your company as a retained financial adviser.
We act as on a retained basis of companies on the Main Market, AIM and AQSE working alongside your other advisers and broker(s).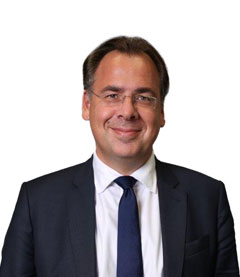 Get in touch
Partner, Head of Public Company Advisory
Why Grant Thornton
Our team of highly experienced and qualified professionals provide strategic, commercial, financial, regulatory and operational advice to public companies, directors and shareholders.
We offer integrated solutions and other value-adding services to dynamic publicly-listed companies, private companies that aspire to transition onto the public markets, private equity houses, family offices, as well as shareholders of public and private companies on a diverse range of corporate finance matters.
Leveraging the Grant Thornton International network, we can provide an integrated cross-border service to support overseas companies looking to access the London equity capital markets.
Accessing capital for an owner managed business through IPO
We advised on the IPO of Supreme, allowing the owner to realise cash while retaining control.
Learn more
Private equity exit through IPO
We facilitated a partial equity exit for Elysian Capital from the Pebble Group through IPO.
Learn more
Awards