Giving your employees a stake in your business can align their goals with company ambitions. A well-designed employee rewards plan can also be a force for attracting and retaining talent.
Employee ownership is increasingly favoured as a succession plan route. It brings employees into an ownership culture, and can secure your long-term independence and success.
Designing the right share incentive structure for your organisation is our priority. We adapt to you with full-service support where you need it – corporate finance, debt raise, tax advice, valuations, implementation – and can also help you navigate the complexities of operating across multiple jurisdictions.
Fully integrated service

Employee ownership expertise

A global network
Fully integrated service

Featuring a multidisciplinary team of tax advisers, lawyers, and HR qualified and valuation specialists.

Employee ownership expertise

As market leaders in employee ownership trusts, we assist on transactions across multiple sectors.

A global network

We combine our local knowledge with an international network to support and advise you wherever your employees are located.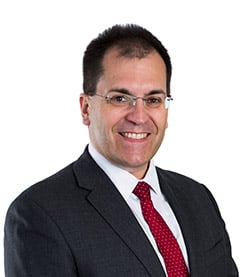 Testimonial
Grant Thornton listened to our objectives and delivered an end result that has not only created value for shareholders, but a stable financial future for our employees. Communication and cohesiveness across various departments was seamless and the ability to proactively challenge us was of huge benefit.
Ed Parkes
CFO, LHi Group Limited
Why Grant Thornton
Our global scale, the high quality of our work and services, and the personal long-term relationships we build are how we help you deliver on your employee rewards goals and strategy.
We'll give you a partner-led team to ensure you benefit from the most experienced senior expertise.
We are highly responsive, take time to understand your needs, and adopt a commercial and pragmatic approach when helping you solve complex and sensitive challenges.
Our holistic share plan and employee rewards services:
Commercial approach to designing plans tailored to your requirements and ambitions
Tax-efficient structuring and tax-approved plans
Drafting of scheme documentation
Plan communication – to ensure participants understand the objectives and goals
Employee share plan outcome modelling
Advising on income tax and social security withholding and reporting obligations
International share plan advice using our member network in over 130 countries, for both domestic and internationally mobile employees
Transaction support – to understand the impact on existing share plans
Succession planning and employee ownership trust structures
More testimonials
Invaluable service – particularly around share option schemes, their implementation and ongoing management. The team are extremely proactive and responsive. They integrate and work so well, they have become an extension of us – personally we and I not only appreciate their advice and guidance, we rely on it.
Richard Johns
Group Financial Controller, Creo Medical plc
While being highly collaborative and approachable, the team are very strong technically and commercial in their approach. We've worked together on a number of projects since 2018 and our knowledge of share scheme implementation on an international stage has continued to grow thanks to their helpful, pragmatic support.
Jonathan Cathie
Legal Director, Gresham Technologies plc
Get the latest insights, events and guidance for tax professionals.