How well does your structure, service delivery model and operating model align with your business goals? The right organisational design can help drive productivity, people and profitability.
The infrastructure of your organisation – and how it's designed – determines the cost of running your business and how revenue is generated. When aligned to strategy, it reduces costs and removes the revenue barriers arising from mismatched resourcing, inefficient processes, slow decision making or the wrong controls. Organisation design should also be optimised following M&A activity, rapid growth or change in strategy.
Our practical solutions will put your organisation on track.
Objective, holistic assessment

A shared vision

People-led transformation
Objective, holistic assessment

We review your business through the lens of six organisation design levers, identifying opportunities for change, efficiencies and simplification.

A shared vision

We work with you to understand your vision, how your organisation operates and what is shaping your business.

People-led transformation

People are at the heart of organisation design. We help you bring them on the journey to make effective change.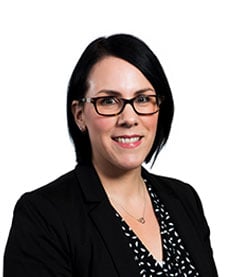 Why Grant Thornton
We provide practical solutions that could shape your business for years to come. Our expertise and insight come from having led large transformation projects across the globe. We're also able to deep-dive into the areas where you need the most input.
We work closely with you to bring your strategy and plans to life, putting in place a step-by-step change journey that achieves your goals and lay future-fit foundations so that benefits are sustained well beyond project completion.
Optimising – and leveraging – a function's organisation design
The engineering function within an aerospace, defence and nuclear engineering services business was operating inefficiently and falling short of required performance levels.
We worked with the client to determine the optimum organisation design to achieve key outcomes, with an aligned change management plan to aid successful business transition.
Significant capacity release and clarity of accountabilities enabled the function to realise efficiencies and deliver tangible savings.
The six levers that we use to identify opportunities for change, efficiencies and simplification in your organisation design are:
strategy
people and skills
culture and leadership
technology and IT systems
data and management information
business processes and controls.