Getting technology right in an organisation has never been more important. An optimised IT strategy offers both a roadmap for transformation and an opportunity to achieve your goals more effectively.
Your IT strategy defines how your organisation supplies and operates its technology services. It should:
directly reflect your business priorities and goals
set out a structured, efficient, and sustainable plan
maximise performance and deliver value
provide a roadmap for getting future-fit.
Whether you're based in the public or private sector, our technology consultants will help you move from your 'as is' IT environment to your ideal 'to be' IT operating model.
Strategy creation

Operational IT review

Specialist technology advice
Strategy creation

Gain clarity of the enablers and initiatives which can deliver growth and address pain points.

Operational IT review

Pragmatic, collaborative support to help your business and technical teams develop a best-fit solution.

Specialist technology advice

Understand the architecture and technologies best suited to your environment.
The Grant Thornton technology advisory team has transformed our approach to technology projects and guided our future technology thinking. They have really engaged with us and we consider them a trusted adviser
Receiver General
Canterbury Cathedral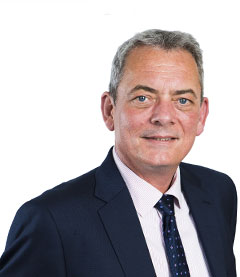 Get in touch
Director, Head of Technology Advisory
Why Grant Thornton
Working with us genuinely feels different. We're highly collaborative and frequently work as an extension of your team. Our senior advisers can play hands-on roles at any level of your organisation and advise on the most challenging decisions.
Creating value remains our focus – always. The number of clients we work with on successive acquisitions and divestments is testimony to the value we help realise and the trust we build. We genuinely care about helping you achieve your desired outcomes.
IT strategy and planning for Canterbury Cathedral
The cathedral's IT department and IT infrastructure needed investment and modernisation.
A detailed assessment and operational review leading to a strategic plan around cloud-first service delivery models, project governance improvements and completion of projects.
The cathedral were able to plan how to reduce on-site infrastructure and associated costs, align stakeholders and resolve part-complete projects that had led to high overheads.