New research from leading business and financial adviser Grant Thornton UK LLP finds that, after welcoming signs of recovery for food and beverage M&A at the start of 2023, deal volumes continued to rise in the second quarter of the year.
The firm's analysis finds that 42 deals were recorded in Q2 2023, as deal volumes rose for the third consecutive quarter. This represents a 13% increase from the first quarter of the year and an impressive 61% surge when compared to the same period last year - which saw a lower number of deals largely due to the uncertainties stemming from the conflict in Ukraine.
Transactions with an element of stress continue to play a crucial role in boosting overall deal numbers, with 14% of transactions in Q2 involving assets under financial stress. Notable examples include Black Sheep Brewery, Meatless Farm, and Farmison.
While deal volumes rose again in Q2, the research finds that there was a decline in the number of administrations, dropping from 19 in the first quarter of the year to 10 in Q2.
Private equity's (PE) interest in the food and drink sector shows signs of returning. Deals involving PE were responsible for 43% of transactions, a substantial 38% increase compared to the same quarter last year.
Spirits overtook plant-based food as the most active sub-sector this quarter, accounting for 22% of deal activity. This was partially boosted by Stock Spirits' involvement in three transactions during the period. Plant-based products moved to second position, representing 10% of deals.
There was also an uptick in UK and Irish companies acquiring overseas assets this quarter, with this activity accounting for 21% of deals – the highest proportion recorded since Q4 2021 - though the majority (67%) of Q2 deals were domestic.
Commenting on the analysis Nicola Sartori, Head of Retail and Consumer M&A at Grant Thornton UK LLP, said:

"The rise in deal volumes seen in the second quarter of this year is a chink of light in what are very challenging times for food and beverage. This resurgence can be attributed to stabilising economic concerns and a series of deals that involved an element of stress that bolstered overall deal numbers."

"July was the fourth consecutive month that saw easing in UK grocery inflation. While inflation may be stabilising, the cost-of-living crisis continues to bite and shoppers are seeking value. Consolidation in the highly fragmented UK food and beverage market will enable suppliers to drive efficiencies and win market share by passing those savings onto the end-consumer."

"A clear view of inflation will be the key to unlocking activity as the year progresses, but we anticipate that the trend of ongoing growth in deal volume should continue throughout the rest of the year, barring any significant economic shocks. Market conditions seem to be gaining resilience and the recent easing of UK inflation figures should foster increased confidence and engagement among both trade and direct private equity investors. This suggests a positive narrative for the sector moving forward."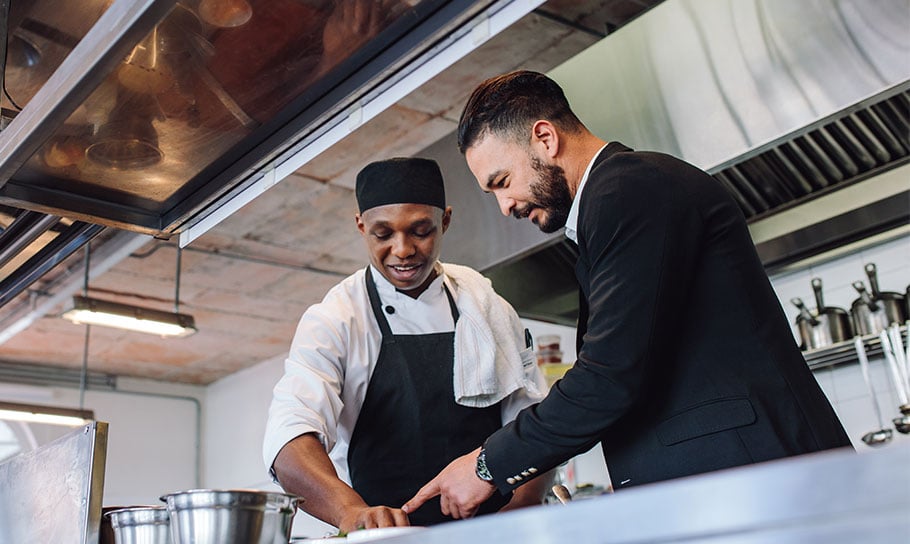 What does the future hold for food and beverage businesses?
Food and Beverage Review Q2 2023