NAVIGATING BREXIT
Need practical advice on navigating Brexit?
Discover our practical steps for business leaders
Our gender and ethnicity commitments
Building an inclusive culture, where we value difference and respect our colleagues, is the right thing to do. It also helps our people to perform at their best.
Our vision is to create an inclusive firm where there is no disparity in pay or opportunity regardless of gender or ethnicity. We know that we have work to do and driving change is a key business objective and is treated as such. The action we take is informed by analysis of firm data which enables us to create targeted solutions. We are committed to continually evolving our approach and improving transparency.
As such, we have pledged our commitment to the HM Treasury Women in Finance Charter and to increasing the percentage of female partners to 25% by December 2022.
Download our Women in Finance Charter 2021 annual update [ 314 kb ]
Our pledge:
having one member of our senior executive team who is responsible and accountable for gender diversity and inclusion
setting internal targets for gender diversity in our senior management
publishing progress annually against these targets in reports on our website
having an intention to ensure the pay of the senior executive team is linked to delivery against these internal targets on gender diversity.
We have also committed to the Race at Work Charter. The Charter is composed of five principle calls to action for leaders and organisations across all sectors:
leadership
data capture
culture
engaging managers
recruiting and progressing talent
We signed the Charter as a sign of our commitment to tackling barriers that ethnic minority people face in recruitment and progression and to ensuring that our workforce is representative of society.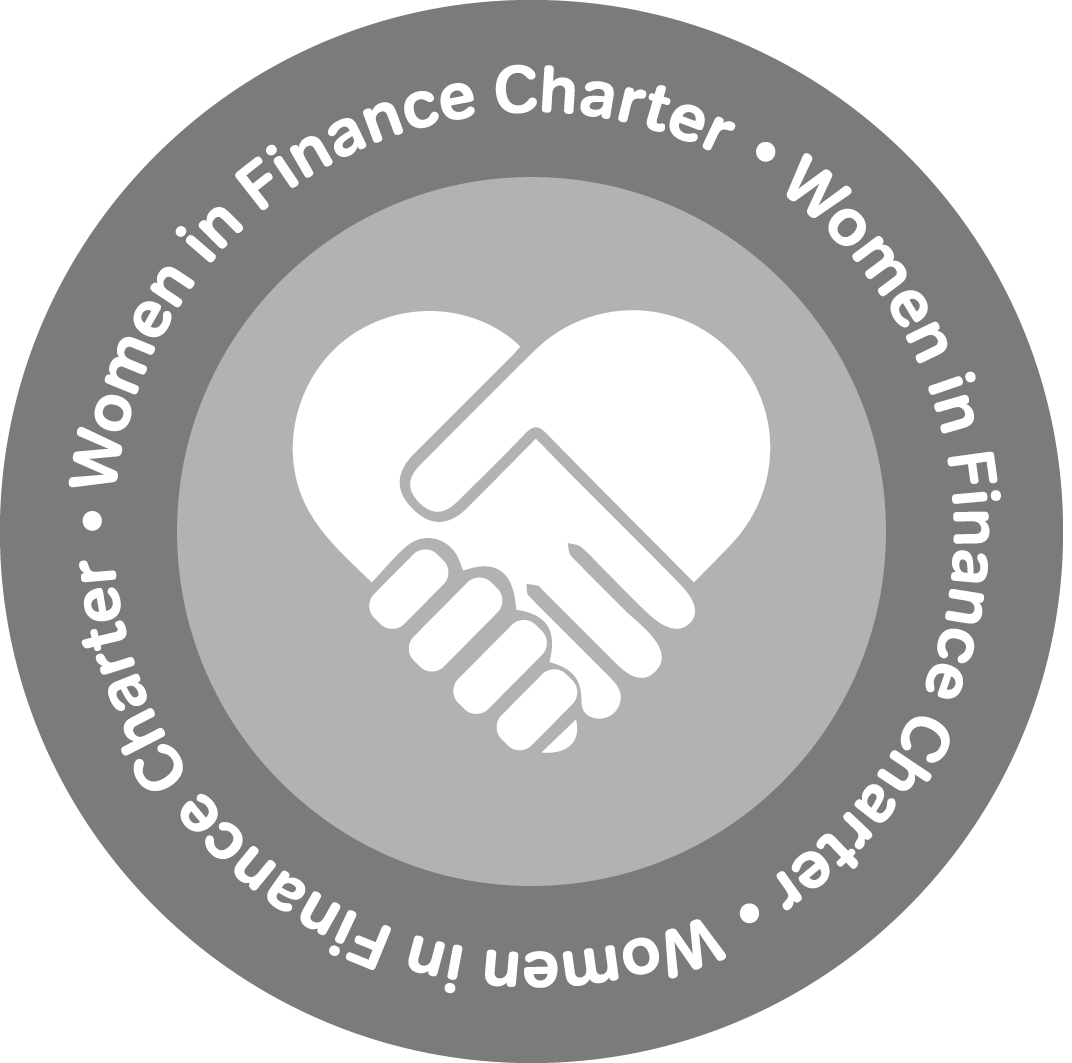 Gender pay gap: Read our 2020 gender and ethnicity pay gap announcement >>