Are you involved in a competition investigation, or concerned about compliance with competition law? We advise authorities, corporates, and their legal advisors on all aspects of competition law
The competition landscape is evolving, and bringing new and increasingly complex challenges to organisations around the world.
You need to stay informed on how all aspects of competition regulation impact your business: from abuse of dominance, competition litigation, and market investigations to mergers and acquisitions, and subsidy control.
Expertise

International network

Driving positive change
Expertise

Our team are highly experienced across competition regulation, advising clients on all aspects of proceedings.

International network

We leverage sector and regulatory-specific knowledge across the globe.

Driving positive change

Our competition experts can support you through the rapidly evolving competition landscape, applying state-of-the-art techniques to generate powerful insights.
Why Grant Thornton
We drive real-world, positive change to competition policy.
Our core competition economics team comprises experienced post-graduate economists across a wide range of backgrounds and disciplines. This experience and diversity is enhanced by access to Grant Thornton's extensive international network, enabling us to assist our clients across all competition-related matters around the globe.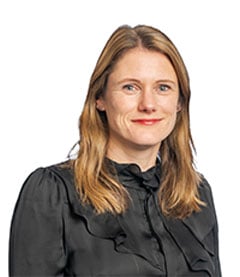 Get in touch
Partner, Co-head of Economic Consulting